2206 Easton Turnpike
P.O. Box 83
South Canaan, PA 18459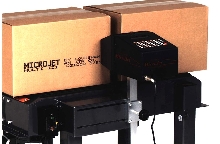 Redesigned Little David(R) MicroJet has narrower nose for easier access in tight mounting conditions. It prints to within 1/2 in. of case bottom, prints 1 to 3 lines 3/8 in. to 2-7/32 in. high, and has automatic speed and direction sensing. Self-contained unit has rugged steel housing, non-pressurized ink container, and 2 year warranty on valves.
Read More »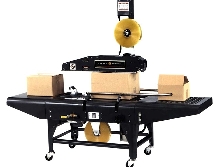 Little David Random Legend Series Case Sealer uses pressure sensitive tape to seal top and bottom of boxes. It tapes boxes ranging from 3 to 24 in. high, 4 1/2 to 22 in. wide, and from 3 in. in length. Side and lock leg extensions accommodate conveyor heights from 22 1/4 to 32 1/4 in. Sealed drive system and CaseLocker ST cartridge require no lubrication. Sealer features single mast design with...
Read More »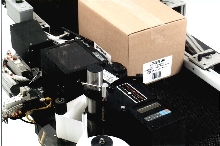 LS-800/DT prints labels than applies them via corner wrap, dual tamp or single tamp methods. Each method requires minimal changeover: user selects application needed through microprocessor driven controller and changes label stock. System has non-cantilevered double frame that eliminates web drift, balanced feed for consistent label tension, and next label out feature for true 1 to 1 application.
Read More »