5911 Butterfield Rd.
Hillside, IL 60162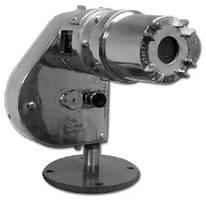 Featuring 0-128 ft range and support for all existing and future communication protocols, MCG 2000 MAX (Magnetic Absolute Xmitter) delivers standard accuracy of 1/32 in. or optional accuracy of 1/64 in. Unit is completely unaffected by power failures in tank farm, without use of batteries, and will reflect current level (even if it has changed) without additional calibration. Also, CPU's level of...
Read More »
Hillside, IL - Shand & Jurs, a leader in tank gauging and tank protection equipment, is pleased to announce four models of its Deflagration Arresters have earned ATEX 94/4/EC approval. Deflagration Flame Arresters are safety devices designed to keep the temperature of flammable vapor passing through the arrestor's tube bank below its flash point, thereby preventing combustion. The Shand and Jurs...
Read More »