Product News: Test & Measuring Instruments, Vision Systems, Optics & Photonics
Variable Magnification Lenses feature adjustable field of view.
Press Release Summary: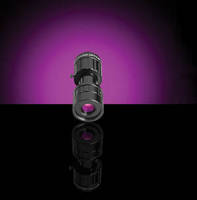 April 16, 2014 - TECHSPEC® Variable Magnification Lenses have adjustable iris for depth of field control. Units' C-mount compatible design with 2/3 in. sensor coverage eases system integration. Providing low distortion images, lenses can be used in semiconductor or electronics inspection and factory automation. Products are available in .5-1.0x Variable Magnification version and 0.5x, 0.75x, and 1.0x Fixed Magnification versions.
Original Press Release
TECHSPEC® Variable Magnification Lenses Provide Selectable Field of View
Press release date: April 8, 2014
Adjustable lenses offer maximum versatility

Barrington, N.J. – Edmund Optics® (EO), the premier provider of optical components, introduces new TECHSPEC® Variable Magnification Lenses. These versatile lenses offer a selectable field of view for maximum adaptability in a wide range of applications. 

Adjustable iris for depth of field control

Edmund Optics' TECHSPEC Variable Magnification Lenses provide the exact field of view required to satisfy a given application. TECHSPEC Variable Magnification Lenses include an adjustable iris for depth of field control. They feature a C-mount compatible design with 2/3 inch sensor coverage for ease of system integration. Providing low distortion images, the lenses are an excellent choice for use in semiconductor or electronics inspection and factory automation.

Fixed and variable magnification options available

TECHSPEC Variable Magnification Lenses are available in a 0.5 - 1.0X Variable Magnification version, as well as 0.5X, 0.75X and 1.0X Fixed Magnification versions. Customized fixed versions are also available to meet volume requirements. TECHSPEC Variable Magnification Lenses are in-stock and available for immediate delivery for fast turnaround and excellent value.

About EO:

Edmund Optics® (EO) is a leading producer of optics, imaging, and photonics technology for R&D, electronics, semiconductor, pharmaceutical, biomedical, and military markets around the globe. EO is the world's largest supplier of off-the-shelf optical components. Customers can purchase items by contacting EO at 1-800-363-1992, via the catalog, or via the website at www.edmundoptics.com.

Company Contact:
Kirsten Bjork-Jones
Director Global Marketing Communications
Edmund Optics®, Inc.
101 East Gloucester Pike
Barrington, NJ 08007 U.S.A.
Phone: 1-800-363-1992
Fax: 1-856-573-6295
email: kbjork-jones@edmundoptics.com

European Contact:
Agnes Huebscher
Director European Marketing
Edmund Optics
Zur Giesserei 8
76227 Karlsruhe, Germany
Tel.: +49 (0)721-62737-38
Fax: +49 (0) 721 6273750
E-Mail: AHuebscher@edmundoptics.de