Product News: Optics & Photonics
Optical Coatings feature high laser damage threshold.
Press Release Summary:
August 13, 2014 - Both highly reflective and anti-reflective, High Laser Damage Threshold Optical Coatings are manufactured to withstand laser damages up to 40 J/cm² at 20 ns pulse width at 1,064 nm. Coatings are also available for wavelengths from 300–2,500 nm.
Evaporated Coatings, Inc.
2365 Maryland Rd., Willow Grove, PA, 19090, USA
Original Press Release
High Laser Damage Threshold Coatings!
Press release date: August 11, 2014
Willow Grove, PA USA – Evaporated Coatings, Inc. (ECI), a leading provider of thin film optical coatings, announced today the addition of a new line of High Laser Damage Threshold (LDT) optical coatings. Both highly reflective (HR) and anti-reflective (AR) optical coatings are manufactured to withstand laser damages up to 40 J/cm2 @ 20 ns pulse width at 1064nm.  ECI also offers high power laser damage threshold coatings for wavelengths from 300nm to 2500nm.

Robert Schaffer, President of ECI, commented, "Our strategy is to continue to develop and produce high quality optical coatings with low optical loss and superior laser damage resistance properties. The successful implementation of a new clean room area, progressive coating equipment, careful selection of thin film materials and ECI's expertise in optical coatings deposition technology combines to consistently achieve high damage threshold optical coatings".

ABOUT ECI:
Founded in 1960, Evaporated Coatings, Inc. is a leading manufacturing of thin film optical coatings specializing in innovated and custom designed solutions for glass, plastics, fibers, molded polymers optics, metal, semiconductors, and crystals. ECI manufactures optical coatings for minute biomedical and fiber optic components to large military and aerospace displays and optics. Located in Willow Grove, Pennsylvania, Evaporated Coatings, Inc. is a privately held company. 

For additional information about ECI, visit the company website at http://www.evaporatedcoatings.com

For more information please contact:
Karen Farrell
Senior Sale Engineer
Evaporated Coatings, Inc.
2365 Maryland Road
Willow Grove, PA  19090
Phone: 215-659-3080
Fax: 215-659-1275
sales@evapcoat.com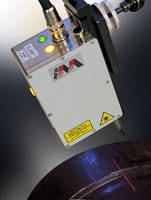 Sensors, Monitors & Transducers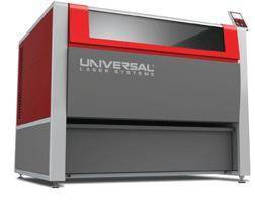 Labels, Tags, Signage & Equipment, Machinery & Machining Tools, Optics & Photonics