Product News: Computer Hardware & Peripherals, Green & Clean, HVAC, Thermal & Heating Equipment
Dual Tower CPU Cooler provides quiet operation.
Press Release Summary:
April 18, 2014 - Featuring 150 mm wide fin-stack and widely spaced heatpipes, Model NH-D15 enables uniform heat distribution for optimal efficiency. Recessed lower fins enable NH-D15 to provide 64 mm clearance for tall memory heatsinks in single fan mode. Cooler also features pro-grade SecuFirm2™ multi-socket mounting system and NF-A15 fans that support PWM for automatic speed control through mainboard. Using supplied Low-Noise Adapter, max fan speed can be reduced to 1,200 rpm for quieter operation.
Noctua, Inc.
2612 Bayshore Pkwy., Mountain View, CA, 94043, USA
Original Press Release
Noctua Presents NH-D15 Elite-class Dual Tower CPU Cooler
Press release date: April 8, 2014
Vienna, – Noctua today introduced its new flagship-model NH-D15. Built on the basis of the legendary NH-D14 and carrying on its quest for ultimate quiet cooling performance, the NH-D15 is an elite-class dual tower cooler for the highest demands.

"Having convinced tens of thousands of quiet cooling enthusiasts around the globe, our NH-D14 has become a reference for top-tier dual tower heatsinks", explains Mag. Roland Mossig, Noctua CEO. "In the end, it took us more than three years of continuous development, countless thermal simulations and over hundred samples to come up with a substantial improvement in efficiency. Staying true to our policy of not releasing anything we're not 100% satisfied with, we had to accept some delays in order to squeeze out the last few percent of performance, but now we're proud to finally release the NH-D15 as a worthy successor to the venerable D14."

Noctua's NH-D14 has received more than 350 awards and recommendations from leading international hardware websites and magazines, making it one of the most successful premium heatsinks ever built. With its expanded layout and dual NF-A15 fans, the NH-D15 further improves the D14's much acclaimed quiet cooling performance.

Compared to the NH-D14, the NH-D15's fin-stack has been widened from 140 to 150mm and its heatpipes are now spaced further apart, which allows for a more uniform heat distribution over a larger surface area and thus contributes to the NH-D15's superior efficiency. Thanks to its recessed lower fins, the NH-D15 provides 64mm clearance for tall memory heatsinks in single fan mode, making it compatible with most high end RAM modules on the market.

The NF-A15 premium fans supplied with the NH-D15 support PWM for convenient automatic speed control through the mainboard. In addition, the maximum fan speed can be reduced from 1500 to 1200rpm using the supplied Low-Noise Adaptor for even quieter operation.

Topped off with the trusted, pro-grade SecuFirm2™ multi-socket mounting system, Noctua's proven NT-H1 thermal compound and full 6 years manufacturer's warranty, the NH-D15 forms a complete premium quality solution that represents a deluxe choice for overclockers and silent-enthusiasts alike.

Pricing and availability
The NH-D15 will be available by mid-April at suggested retail prices of EUR 89.90 / USD 99.90.

About Noctua
Designed in Austria, Noctua's premium cooling components are internationally renowned for their superb quietness, exceptional performance and thoroughgoing quality. Having received more than 3000 awards and recommendations from leading hardware websites and magazines, Noctua's fans and heatsinks are chosen by more than a hundred thousand satisfied customers around the globe.

Links
Press-Release: http://www.noctua.at/main.php?show=news_list&news_id=91
Video: http://www.noctua.at/main.php?show=productvideos&products_id=68
Photos: http://www.noctua.at/inc/imageviewer.php?item=68
Details: http://www.noctua.at/main.php?show=productview&products_id=68

Jakob Dellinger
presse@noctua.at
www.noctua.at
www.twitter.com/Noctua_at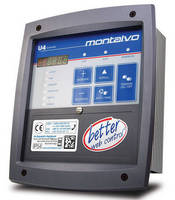 Textile Industry Products, Controls & Controllers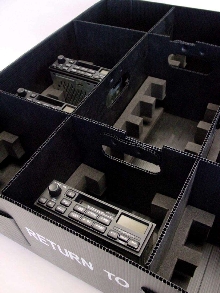 Material Handling & Storage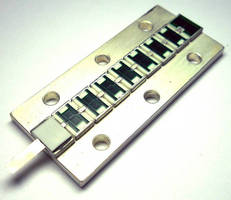 Electronic Components & Devices