Press Release Summary: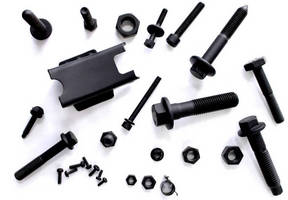 April 8, 2014 -
Original Press Release
Dörken to Exhibit Full Range of Coatings at SUR/FIN 2014
Press release date: April 7, 2014
Grass Lake, MI — Dörken Corporation USA will exhibit at SUR/FIN 2014, Cleveland, Ohio, June 9-11, 2013 Booth No. 811 its complete line of non-chrome micro layer corrosion protection coatings. The display will feature products coated using the variety of systems available from Dörken.
Highlighting the exhibit will be the DELTA PROTEKT® KL 120 basecoat, that helps minimize "white" corrosion and can be used in combination with multiple topcoats for a customized black appearance. The KL 120 is environmentally friendly, abrasion and corrosion resistant solutions that can help extend fastener product life. Ideal for markets such as automotive, industrial, construction, agriculture and energy the coating that is REACH Compliant and provide consistent torque tension.
The display will also feature samples coated with the DELTA PROTEKT® inorganic coating systems, DELTA-TONE® non-electrolytic zinc flake basecoat systems, DELTA-SEAL® an organic topcoat systems engineered for compatibility with zinc-flake systems and DELTACOLL® clear and black topcoats for zinc and zinc alloy electroplating.
Dörken Corporations USA ▪ 11200 Cedar Knoll Drive ▪ Grass Lake, MI 49240-9622
Phone: 517.522.4600 ▪ Fax: 517.522.8008 ▪ Online:
www.doerkenusa.com