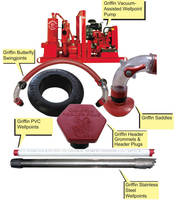 Griffin Wellpoints are available with 1 1/2" PVC or 2" PVC or stainless steel screen. They are available in non jetting and self jetting tips. All wellpoints attach to 1 ½" riser pipe. Butterfly Swingjoints are constructed of flexible reinforced hose with a clear elbow to allow you to see the flow through the system. The butterfly valve allows the wellpoint to be "tuned", without tools to...
Read More »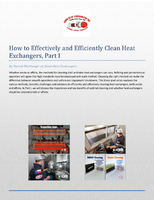 An introduction to a three part series about the importance, benefits, and methods of cleaning heat exchangers.
Read More »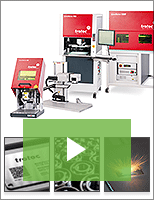 Trotec's laser marking solutions provide your company with configurable workstations and intuitive, customizable software. Check out our video to learn more.
Read More »