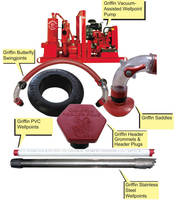 Griffin Wellpoints are available with 1 1/2" PVC or 2" PVC or stainless steel screen. They are available in non jetting and self jetting tips. All wellpoints attach to 1 ½" riser pipe. Butterfly Swingjoints are constructed of flexible reinforced hose with a clear elbow to allow you to see the flow through the system. The butterfly valve allows the wellpoint to be "tuned", without tools to...
Read More »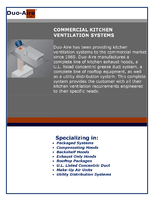 If you can't stand the heat, don't get out of the kitchen! Download this white paper and see how you can improve your commercial kitchen ventilation system.
Read More »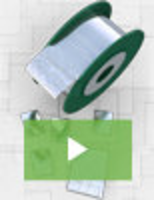 Indium Corporation has developed a new twist on traditional solder by developing a composite with a reinforced matrix internal structure. The result is a solder with increased strength and reliability. Check out this video to learn more about the mechanics behind the groundbreaking technology.
Read More »