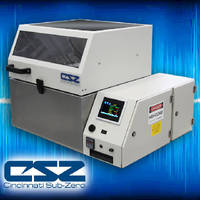 Measuring 16 x 16 in., Model TCB-1.3 may be used as stand-alone vibration table for vibration testing or placed inside environmental chamber for combined vibration and temperature testing. Equipped with all-axis vibration system, TCB-1.3 utilizes 4 pneumatically actuated vibration hammers providing 6 dof random vibration with X, Y,Â- Z axis and roll, pitch, and yaw rotation. Chamber comes...
Read More »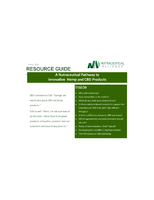 We released this white paper to help CEOs and CSOs understand the key elements of nutraceutical development, going from Concept to Consumer. In our experience at least some of the steps in the process are not well understood, resulting in important scientific and regulatory gaps in the Concept to Consumer process.
Read More »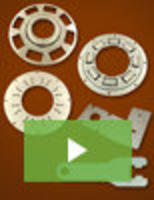 PDS is an established leader in progressive die stamping, with a reputation for providing precision and value that dates back more than half a century. Through extensive capabilities and a staff of seasoned professionals, we set the standard for quality, delivering flexible services that can meet the needs of the most challenging requirements. See our video to learn more.
Read More »