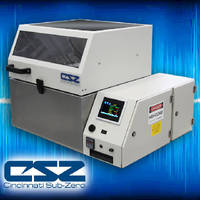 Measuring 16 x 16 in., Model TCB-1.3 may be used as stand-alone vibration table for vibration testing or placed inside environmental chamber for combined vibration and temperature testing. Equipped with all-axis vibration system, TCB-1.3 utilizes 4 pneumatically actuated vibration hammers providing 6 dof random vibration with X, Y,Â- Z axis and roll, pitch, and yaw rotation. Chamber comes...
Read More »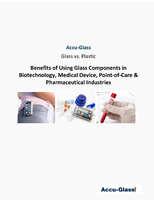 This white paper from Accu-Glass outlines the various properties that make glass such an attractive option for a diverse range of medical-related applications.
Read More »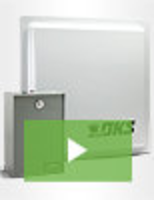 The DoorKing DKS AVI system is at the cutting edge of automotive security technology and represents a leap forward in engineering innovation. When it comes to long-range passive card readers, we lead the industry and set the standard for quality and performance. To find out why the DoorKing DKS AVI system is taking the automotive security industry by storm, see our video.
Read More »