Oldsmar, FL - STM Industries announced today the introduction of an eight-feet diameter solid fiberglass umbrella, a sister product to its line of six-feet in diameter umbrellas. As part of its twenty-fifth year in business celebration," STM Industries decided to "do something big" said Junior Colon, shop supervisor. After having made tens of thousands of solid fiberglass umbrellas seen at...
Read More »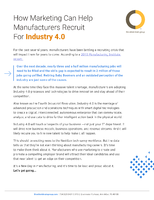 Manufacturers have been fighting a recruiting crisis for the past several years. This white paper offers tips for attracting new, young employees to your manufacturing company.
Read More »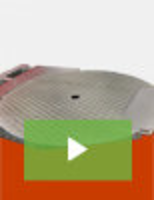 Are you in need of safer, more efficient transportation equipment? Do you feel like your delivery equipment could really use an upgrade? Check out this video, and learn about Halo Ramp Company's patented safety platforms, and how they help you bypass your trickiest delivery challenges.
Read More »