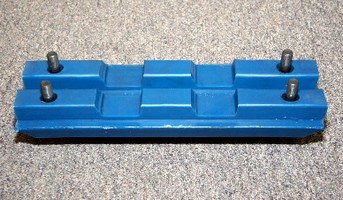 The World of Asphalt 2007 Show and Conference will feature an exhibit pavilion for companies wanting to highlight their latest and greatest" on display. Show management is assisting exhibitors in the show "new product pavilion" by providing information to media for possible inclusion in their coverage of show exhibitors and products. World of Asphalt 2007 will be held March 19-22, 2007 at the...
Read More »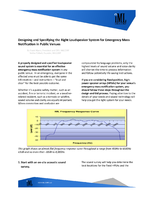 For every industry, there is nothing more crucial than having effective strategies for dealing with emergency situations. These are events you never hope for, but want the assurance of having the right solutions implemented when time is of the essence. Loudspeaker system optimization is essential when ensuring that communication is not lost when it is most needed. In this guide, you will learn about what key points to keep in mind when designing a loudspeaker system for your campus. This includes performing an on-site sound survey, selecting the right equipment for your applications, complementing your system with the right technology solutions, creating pre-assigned messages for different emergency situations, and having system accessibility no matter the circumstances. Download this guide for additional information on these public safety measures.
Read More »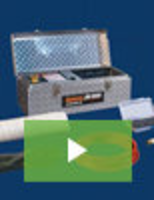 The lightweight, compact JM-1000 Mini-Jet clears grease, sand, and ice with a high pressure water jet.
Read More »