Fort Myers, Fla. February 4, 2008 - Fox Electronics, America's leading supplier of frequency control solutions, announces an innovative, patented serial identification (ID) program designed into its XpressO oscillator series that ensures quality control with lot traceability previously unattainable in the frequency control industry. The unique serial ID, internally assigned to each oscillator,...
Read More »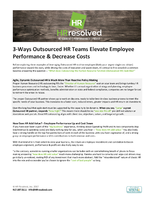 Is outsourcing your HR department the right call for your company? This white paper explores various factors for you to consider.
Read More »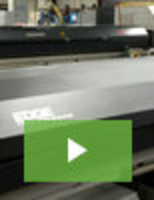 For precision and value that sets the standard for quality and craftsmanship, EGS Production Machining is the source for precision and value. Our extensive capabilities and dedication to customer service allow us to deliver the optimal manufacturing solution. See our video to learn more.
Read More »