Fort Myers, Fla. February 4, 2008 - Fox Electronics, America's leading supplier of frequency control solutions, announces an innovative, patented serial identification (ID) program designed into its XpressO oscillator series that ensures quality control with lot traceability previously unattainable in the frequency control industry. The unique serial ID, internally assigned to each oscillator,...
Read More »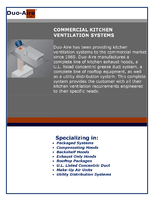 If you can't stand the heat, don't get out of the kitchen! Download this white paper and see how you can improve your commercial kitchen ventilation system.
Read More »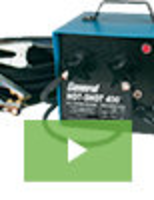 The new Hot Shot Pipe Thawing Machine delivers an innovative and highly effective approach to thawing frozen pipes. Easy to use and versatile, it is loaded with robust features that further suit it to many challenging environments. To learn all about it, see our video.
Read More »