Fort Myers, Fla. February 4, 2008 - Fox Electronics, America's leading supplier of frequency control solutions, announces an innovative, patented serial identification (ID) program designed into its XpressO oscillator series that ensures quality control with lot traceability previously unattainable in the frequency control industry. The unique serial ID, internally assigned to each oscillator,...
Read More »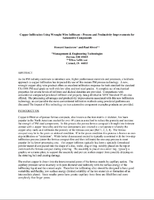 A comprehensive exploration of a new wrought copper alloy wire used in powder metallurgical infiltration methods.
Read More »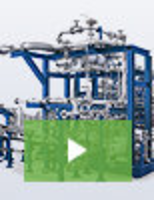 Aerzen is firmly established as a global leader in compressed air, gas, and vacuum solutions. Our reputation as an industry leader is built on consistently delivering innovative products that are at the cutting edge of technology. To learn about the industries finest blowers and oil-free and oil-injected screw compressors, see our video.
Read More »