Available in 1, 2, or 3 m lengths and 75-375 mm widths, aluminum extrusion table plates provide flat, rigid work platform for machine builders and OEMs of laboratory equipment. T-slots, which run length of each table plate, provide ability to change to new setups since they can be used with variety of profiles and extrusions. T-slot design can be used to clamp parts in position and allow...
Read More »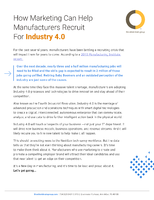 Manufacturers have been fighting a recruiting crisis for the past several years. This white paper offers tips for attracting new, young employees to your manufacturing company.
Read More »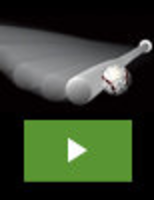 Our goal is to help every athlete derive maximum enjoyment from their sport and become a better player. We offer a line of innovative training tools that combine cutting-edge technology and out of the box thinking to deliver an unbeatable competitive advantage. The Vector® Sports Training Ball is just another example of our commitment to innovation. To learn how the Vector® is helping ballplayers everywhere, see our video.
Read More »