Available in 1, 2, or 3 m lengths and 75-375 mm widths, aluminum extrusion table plates provide flat, rigid work platform for machine builders and OEMs of laboratory equipment. T-slots, which run length of each table plate, provide ability to change to new setups since they can be used with variety of profiles and extrusions. T-slot design can be used to clamp parts in position and allow...
Read More »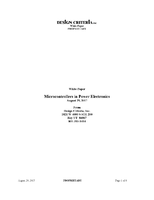 This white paper explores the power supply advantages of digital microcontrollers, as well as how digital power supplies can be used to manage entire systems.
Read More »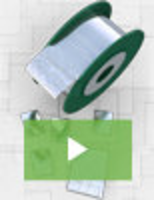 Indium Corporation has developed a new twist on traditional solder by developing a composite with a reinforced matrix internal structure. The result is a solder with increased strength and reliability. Check out this video to learn more about the mechanics behind the groundbreaking technology.
Read More »