PITTSBURGH, Pennsylvania - November 28, 2007 - Allegheny Technologies Incorporated (NYSE:ATI) (ATI) announced today that one of its proprietary alloys is being used on the Phoenix Mars Lander. Launched on August 4, 2007, headed for Mars and scheduled to land on May 25, 2008, the Phoenix will study the planet's arctic soil to characterize the climate and geology of Mars. One of the key tasks...
Read More »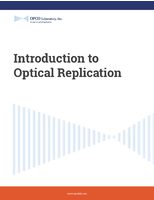 To learn more about the optical replication process, and how to avoid complications, download this white paper now.
Read More »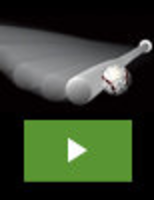 Our goal is to help every athlete derive maximum enjoyment from their sport and become a better player. We offer a line of innovative training tools that combine cutting-edge technology and out of the box thinking to deliver an unbeatable competitive advantage. The Vector® Sports Training Ball is just another example of our commitment to innovation. To learn how the Vector® is helping ballplayers everywhere, see our video.
Read More »