With 14 pre-defined measurement functions, GC22x0 Series features internal clock source, programmable ARM source, and microprocessor. Model GC2210 measures frequencies from DC to 225 MHz with 9-digit resolution, while GC2220 measures from DC to 1.3 GHz with 100 pS resolution. Each input channel is programmable for 1 Megohm or 50 ohm input impedance. Able to determine any frequency to 0.1 ppm in 1...
Read More »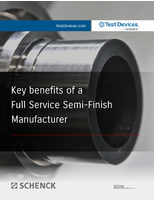 Check out this white paper to learn what to look for in a manufacturer of rotating parts.
Read More »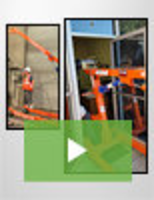 EZRig Cranes offers lifting solutions that are engineered for robust performance, providing the ultimate in portability. Designed for real-world lifting needs, our products are small and light with options and features that make them ideal for a broad range of applications. See our video to learn how an EZRig Crane can simplify your lifting requirements.
Read More »