Anti-Seize Technology produces a complete line of government-and-industry-approved Thread Sealants. Franklin Park, Illinois-Anti-Seize Technology (AST) is a regular player in the industrial chemical industry and has been since their inception in 1971. Along with many other products, AST carries the broadest lines of Thread Sealants including brush-on, PTFE Tapes, and anaerobic threadlockers and...
Read More »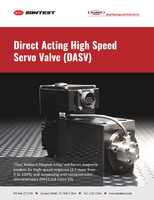 Download this paper to learn about how high performance servo valve's can be used in your most demanding hydraulic and pneumatic applications.
Read More »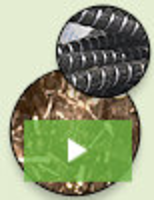 Fiber Reinforced Polymers (FRP), represents a truly groundbreaking advancement in structural reinforcement. Lightweight, strong, and green, they are changing the way the construction industry thinks about rebar. Unlike steel, FRPs don't rust and are far stronger than standard rebar. To learn why Fiber Reinforced Polymers are poised to change the way the world builds, see our video.
Read More »