Anti-Seize Technology produces a complete line of government-and-industry-approved Thread Sealants. Franklin Park, Illinois-Anti-Seize Technology (AST) is a regular player in the industrial chemical industry and has been since their inception in 1971. Along with many other products, AST carries the broadest lines of Thread Sealants including brush-on, PTFE Tapes, and anaerobic threadlockers and...
Read More »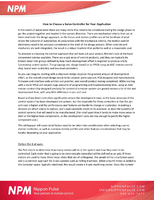 Choosing the best controller for your specific application is of the utmost importance. This white paper offers an overview of feature and motion profile considerations.
Read More »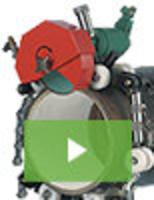 CS Unitec is a leader in power tools designed for industrial applications, with products that set the standard for robust performance and industry-leading reliability. Adding to our long list of innovation is a new line of pipe cutting machines. For cutting and beveling pipe up to 2" in thickness and diameters from 12" to 63", no other cutting system comes close. See our video to learn more.
Read More »