Lid alignment and tack welding station includes precision slide which allows for separate alignment and tacking positions. It also features Model ADP100 Weld Power Supply and Series 88 Weldhead for repeatable process results. Finger proximity switches trigger weld head movement and ensure operator safety, while tooling pins on slide platform enable changeover to different part holding fixture.
Read More »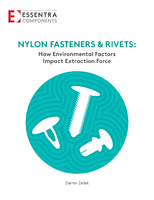 To learn more about what can affect your nylon fastener's extraction force, and how to avoid adverse side effects, download this white paper now.
Read More »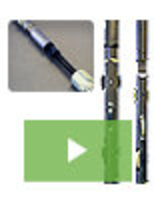 For over 35 years our Wheeled Rod Guide Couplings, have been at work in oil fields across the globe. Our products are engineered to extend the service life of sucker rods and tubing, delivering cutting-edge innovation that enhances oilfield operation, maximizes output, and enhancing overall operations. To learn about the advantages of using Wheeled Rod Guide Couplings in your wells, see our video.
Read More »