USB2000 incorporates 3 accessories to enable its users to expand it into complete spectrophotometric system. Optimized for measurements from 390-900 nm, Direct-Attach Accessories combine application-specific sampling chamber with light source in small all-in-one package. USB-ISS-T model is designed for use with 12 mm OD test tubes. USB-ISS-VIS and USB-FHS hold 1 cm square cuvettes and 1 in. or 2...
Read More »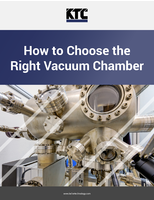 To learn more about avoiding the pitfalls in choosing a vacuum chamber manufacturer and KTC's expertise in this area, download this white paper now.
Read More »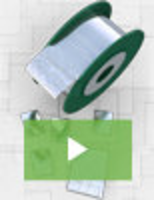 Indium Corporation has developed a new twist on traditional solder by developing a composite with a reinforced matrix internal structure. The result is a solder with increased strength and reliability. Check out this video to learn more about the mechanics behind the groundbreaking technology.
Read More »