Featuring 40 V rating on all outputs, Models TLC6C598-Q1 and TLC6C5912-Q1 are monolithic, medium-voltage 8-bit/12-bit shift registers designed for systems that require relatively moderate load power, such as LEDs. Model TLC6C598-Q1 can power up to 8 strings of LEDs, while Model TLC6C5912-Q1Â- can power up to 12 strings of LEDs directly connected to automotive battery. Both offer thermal...
Read More »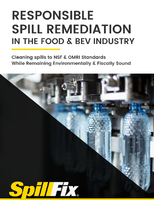 There are two major areas in which food & beverage product handling will take place: processing and distribution. As with all product handling scenarios, spills are an inevitable occurrence within both of these spaces.
Read More »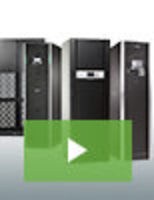 At 3Sixty Mission Critical, we specialize in maintaining the performance and uptime of our customer's mission-critical applications. Our services are comprehensive and designed to take on the entire burden of maintenance. Our "UPS as a service" is just another example of how we develop out of the box solutions to help our customers operate more efficiently; see our video to earn more.
Read More »