Featuring 40 V rating on all outputs, Models TLC6C598-Q1 and TLC6C5912-Q1 are monolithic, medium-voltage 8-bit/12-bit shift registers designed for systems that require relatively moderate load power, such as LEDs. Model TLC6C598-Q1 can power up to 8 strings of LEDs, while Model TLC6C5912-Q1Â- can power up to 12 strings of LEDs directly connected to automotive battery. Both offer thermal...
Read More »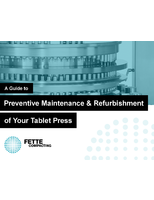 Check out this guide to keeping your tablet press in good working order.
Read More »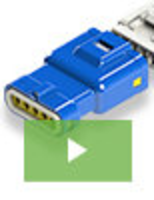 EDAC's new line of IP67 waterproof plug and socket connectors represent the cutting edge of waterproof connection technology. Part of the 560 and 572 series of connectors, they utilize innovative design concepts to deliver a level of performance and value that is unmatched in the industry. See our video to learn more.
Read More »