Featuring 40 V rating on all outputs, Models TLC6C598-Q1 and TLC6C5912-Q1 are monolithic, medium-voltage 8-bit/12-bit shift registers designed for systems that require relatively moderate load power, such as LEDs. Model TLC6C598-Q1 can power up to 8 strings of LEDs, while Model TLC6C5912-Q1Â- can power up to 12 strings of LEDs directly connected to automotive battery. Both offer thermal...
Read More »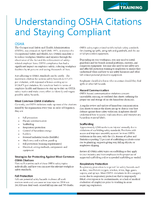 This white paper will individually examine the most common OSHA topics, give solutions on how to meet OSHA workplace standards, and provide a checklist to check your own company's compliance.
Read More »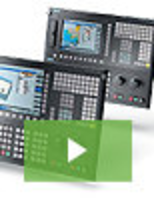 Siemens new SINUMERIK 828D ADVANCED, SINUMERIK 828D and SINUMERIK 828D BASIC sets the standard for productivity enhancements of turning and milling operations on standardized machines and simplify the automation of grinding machines. See our video to learn all about it.
Read More »