Featuring 40 V rating on all outputs, Models TLC6C598-Q1 and TLC6C5912-Q1 are monolithic, medium-voltage 8-bit/12-bit shift registers designed for systems that require relatively moderate load power, such as LEDs. Model TLC6C598-Q1 can power up to 8 strings of LEDs, while Model TLC6C5912-Q1Â- can power up to 12 strings of LEDs directly connected to automotive battery. Both offer thermal...
Read More »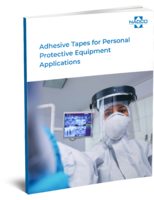 This ebook provides an in-depth overview into adhesive tapes for personal equipment applications.
Read More »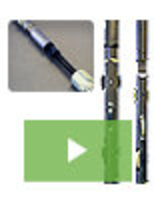 For over 35 years our Wheeled Rod Guide Couplings, have been at work in oil fields across the globe. Our products are engineered to extend the service life of sucker rods and tubing, delivering cutting-edge innovation that enhances oilfield operation, maximizes output, and enhancing overall operations. To learn about the advantages of using Wheeled Rod Guide Couplings in your wells, see our video.
Read More »