Based on 5500 Series Intel® Xeon® Processors, HyperGreen(TM) Cluster solution features up to 80 GreenBlade nodes, totaling 640 processing cores per 42U standard rack cabinet. System offers 1.0 Tb of internal storage and up to 48 Gb of DDR3 1,333 MHz memory per node. Core cluster components, such as cooling fans, power supplies, and blade nodes, are hot-swappable and redundant. Modular...
Read More »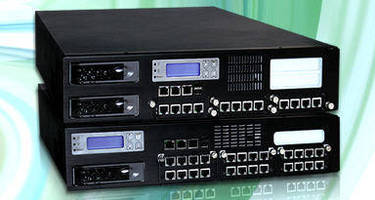 Supporting dual- and quad-core Intel® Xeon® processor 5500, NAR-7100 server-grade network appliance features 2U rack-mount chassis and dual sockets for E5540 or E5504 processors. High-speed Intel® QuickPath Technology link connections are provided between 2 processors and Intel® 5520 I/O Hub allows up to 36 PCI Express Gen2 lanes. Modular design for front-access network...
Read More »
Offered in 11 standards-based tower, rack, and blade platforms, HP ProLiant G6 servers integrate Nehalem Intel® Xeon® 5500 processors and HP Smart Array Modular Controllers. HP Insight Control Environment (ICE) is included for controlling management and monitoring of server infrastructure onsite or remotely. Along with various energy optimization features, servers come with HP Dynamic...
Read More »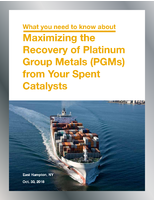 Making a decision about how to dispose of your spent precious metal catalysts? Download now to find out more about precious metal refining, the responsible and profitable solution.
Read More »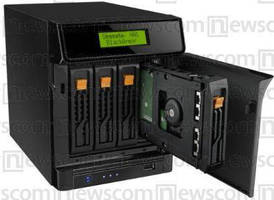 With support for Windows® XP, Windows® Vista and Mac OS® X 10.4.11 operating systems, Seagate BlackArmor NAS 440 and BlackArmor NAS 420 servers provide organizations with centralized, secure way to manage business-critical information. BlackArmor NAS 420 comes with 2 drives in 4 drive chassis, where as BlackArmor NAS 440 comes fully populated with four drives. Capacities for...
Read More »

Driven by Intel® 945GC chipset supporting FSB 800/533 MHz, NAR-4060, 1U appliance supports Intel Celeron® 400 series 35 W processors; dual-channel DDR2 667/533/400 DIMM up to 4GB; 3.5 in. IDE or SATA HDD; Compact Flash; and SATA Disk-on-Module. It includes 6 PCI-E GbE ports, with PCI-E lanes connecting directly to Ethernet controllers to provide peak bandwidth of 2 Gbps/direction....
Read More »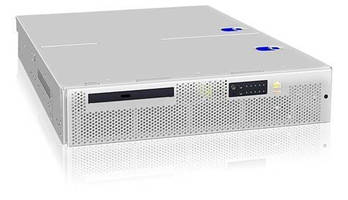 2U rack mount server optimized for network applications with intense I/O and compute performance requirements San Jose/CA, Eching/Germany, March 30, 2009 - At the ESC Silicon Valley conference in San Jose, California, (Booth 1028), Kontron is unveiling the Kontron IP Network Server NSN2U, further extending Kontron's commitment to IP networking customers by providing the latest in state-of-the-art...
Read More »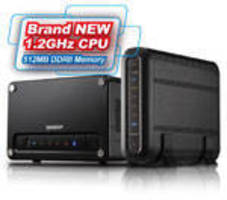 Powered by 1.2 GHz CPU and 512 Mb DDRII RAM, 1-bay Model TS-119 and 2-bay Model TS-219 include built-in iSCSI target feature, which allows user to create IP-SAN for data backup or storage capacity expansion. Model TS-119 supports 2 Tb SATA hard drive, and total storage capacity can be expanded to 4 Tb by eSATA of USB storage device expansion. Supporting 2 hot-swappable hard drives, Model TS-219...
Read More »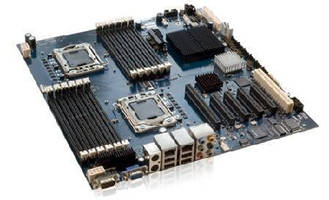 Equipped with dual Intel® Xeon® 5518 quad-core processors, Model KTC5520-EATX provides 1 dual port GbE controller for external connectivity, support for iSCSI storage technology and boot-up via iSCSI, and expansions via 2 USB headers. Memory options include up to 48 Gb DDR3 800/1,066/1,333 MHz on 3 channels of 2 DIMM sockets per CPU, for total of 12 DDR3 ECC Registered DIMMs. Able to...
Read More »
When joined with Motorola CPS1000 Content Propagation System, B-3 addresses growth in on-demand usage and content libraries while optimizing operator storage, streaming, and network resources by leveraging Adaptive Media Management framework. Fault-tolerant server, scalable from several hundred to more than 3,000 streams, delivers support for video on demand (VOD), time-shifted TV, on-demand ad...
Read More »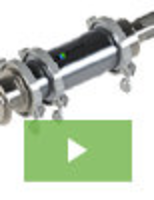 As a leader in industrial sampling equipment at Sentry Equipment, our success is built on a history of innovation and designs that epitomize value and efficiency. The new Hygienic Automatic Sampler is another example of our dedication to developing quality engineered products. To learn how this product can streamline the sampling process for dry, free-flowing materials, see our new video.
Read More »