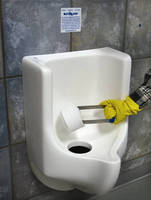 All Waterless Co. urinals come equipped with the unique EcoTrap trap/cylinder. This system fits at the bottom of the urinal and is designed to trap the natural sediment in urine, preventing it from building up in the plumbing system. This helps protect pipes encrustations. To keep the EcoTrap system working properly, apply a small amount of Waterless' BlueSeal liquid into the EcoTrap. The...
Read More »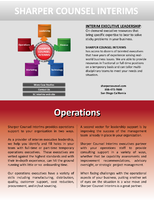 This paper from Sharper Counsel Interims explores the ways in which strong operational leadership can provide support to companies in order to guide them through tough and complicated problems.
Read More »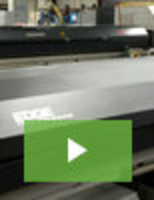 For precision and value that sets the standard for quality and craftsmanship, EGS Production Machining is the source for precision and value. Our extensive capabilities and dedication to customer service allow us to deliver the optimal manufacturing solution. See our video to learn more.
Read More »