PassagePoint® Global v10 Visitor Management Software, installed on Panasonic Toughbook® U1 ultra mobile PC with embedded mobile broadband, meets needs of customers with multiple facilities or where presence of physical security needs to be obvious. Used anywhere wireless service is available, data is collected using 5.9 x 7.2 in. Toughbook and uploaded via 802.11 connection to...
Read More »
OTTAWA, April 1 /-- March Networks(R) (TSX:MN), a leading provider of intelligent IP video and business analysis applications, today announced the next release of its Video Management System (VMS) software and a new addition to its family of high-definition IP cameras. These integrated products are the latest enhancements to the Company's VideoSphere(TM) Intelligent Video Management portfolio,...
Read More »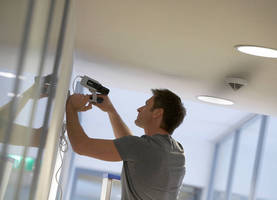 o Complete range of security and communication products for small installers o Meeting Bosch's highest standards of technical excellence, reliability and durability Bosch Security Systems targets its new Easy Line range of security and communication products at small electrical installers. It meets their special needs and also these of their customers: easy installation and easy operation....
Read More »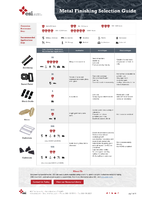 This unique chart compares different metal finishes by cost, corrosion resistance, applications and more.
Read More »
Clovis, CA (March 19, 2009) - Continually striving to enhance the optical performance of the Spectra Integrated Dome Positioning System, Pelco engineers have developed a new series of Integrated Optics Packages designed to do just that. With Spectra IV 2.0, Spectra systems continue to deliver the video that security professionals demand - high quality, crystal clear and reliable. When it comes to...
Read More »
Date of issue: 25th March, 2009 3M, the diversified technology company and AGI Polymatrix, a MeadWestvaco Corp. resource, have announced a strategic marketing alliance under which 3M will offer the unique Red Tag DVD and CD security solution to libraries. 3M's Library Systems business, a long-trusted supplier of library productivity, security and information management solutions, and AGI...
Read More »
Using live video streams from Hi-Res digital surveillance cameras, VeriLook Surveillance SDK is intended for real-time identification of faces in locations where passers-by may not be looking into camera. Once a face is detected, it is matched against internal database and tracked in all successive frames of video until it disappears from camera view; face appearance, tracking, and disappearance...
Read More »
Based on OnDemand Switch platform, DefensePro products deliver network inspection speeds of over 12 Gbps. Customers gain real-time intrusion prevention system that protects data center assets against existing and emerging threats, including authentication defeat, information theft, and both low and high volume Denial of Service attacks. Delivering behavioral-based technology that automatically...
Read More »
Partnership Links Surveillance Video To S2 Security's S2 NetBox Security Management System. Pearl River, NY and Framingham, MA (February 23, 2009) - On-Net Surveillance Systems, Inc. (OnSSI), the market leader in non-proprietary, open architecture IP-based video surveillance software solutions, has announced a partnership with S2 Security Corporation to extend the benefits of integrated digital...
Read More »
SANTA ANA, CA, (February 17, 2009) - MATE-Intelligent Video, a technology leader in intelligent video surveillance systems, and Hirsch Electronics, a leading provider of security management systems, today announce the completion and availability of their integration empowering Hirsch's Velocity(TM) Security Management System with MATE's Behavior Watch(TM) video content analysis capabilities to...
Read More »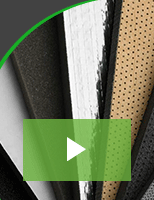 Technicon's products solve the most complex noise pollution and thermal problems and improve product marketability. Check out the video to learn more.
Read More »