Six companies have licensed the IP behind the ISO 18185 air-interface standard. Axcess will use its Enterprise Dot platform to develop an e-seal tag. Aug. 14, 200 - RFID hardware and systems provider Savi Technology has announced the first six companies that have agreed to license its intellectual property (IP) for electronic cargo seals (e-seals) complying with the ISO 18185 standard. E-seals...
Read More »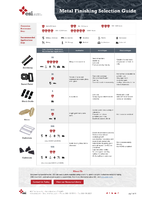 This unique chart compares different metal finishes by cost, corrosion resistance, applications and more.
Read More »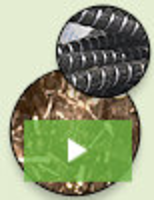 Fiber Reinforced Polymers (FRP), represents a truly groundbreaking advancement in structural reinforcement. Lightweight, strong, and green, they are changing the way the construction industry thinks about rebar. Unlike steel, FRPs don't rust and are far stronger than standard rebar. To learn why Fiber Reinforced Polymers are poised to change the way the world builds, see our video.
Read More »