June 1, 2007 -- General Kinematics, Crystal Lake, IL, has announced the release of the DUCTA-SERIES(TM) line of rotary equipment, designed for ductile foundry operations, as well as new products in their VIBRA-SERIES(TM) line of vibratory foundry drums. The DUCTA-SERIES is comprised of the DUCTA-SPRUE® rotary sprue drum, the DUCTA-SCREEN® rotary shakeout, and the DUCTA-CLEAN®...
Read More »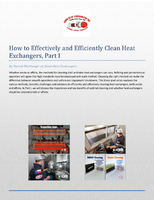 An introduction to a three part series about the importance, benefits, and methods of cleaning heat exchangers.
Read More »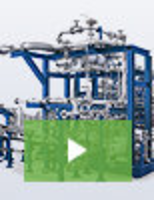 Aerzen is firmly established as a global leader in compressed air, gas, and vacuum solutions. Our reputation as an industry leader is built on consistently delivering innovative products that are at the cutting edge of technology. To learn about the industries finest blowers and oil-free and oil-injected screw compressors, see our video.
Read More »