June 1, 2007 -- General Kinematics, Crystal Lake, IL, has announced the release of the DUCTA-SERIES(TM) line of rotary equipment, designed for ductile foundry operations, as well as new products in their VIBRA-SERIES(TM) line of vibratory foundry drums. The DUCTA-SERIES is comprised of the DUCTA-SPRUE® rotary sprue drum, the DUCTA-SCREEN® rotary shakeout, and the DUCTA-CLEAN®...
Read More »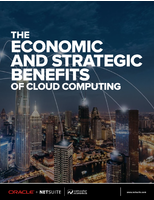 Cloud computing and software-as-a-service (SaaS) vs. on-premise systems and proprietary software, which one should you choose? Check out this report, and find out which solution is best for your IT needs.
Read More »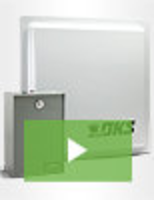 The DoorKing DKS AVI system is at the cutting edge of automotive security technology and represents a leap forward in engineering innovation. When it comes to long-range passive card readers, we lead the industry and set the standard for quality and performance. To find out why the DoorKing DKS AVI system is taking the automotive security industry by storm, see our video.
Read More »