June 1, 2007 -- General Kinematics, Crystal Lake, IL, has announced the release of the DUCTA-SERIES(TM) line of rotary equipment, designed for ductile foundry operations, as well as new products in their VIBRA-SERIES(TM) line of vibratory foundry drums. The DUCTA-SERIES is comprised of the DUCTA-SPRUE-® rotary sprue drum, the DUCTA-SCREEN-® rotary shakeout, and the DUCTA-CLEAN-® rotary media...
Read More »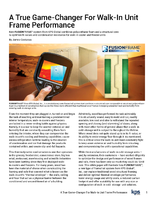 This white paper outlines the eight reasons why the FUSIONFRAME system is the superior thermal envelope system. Download now to find out more.
Read More »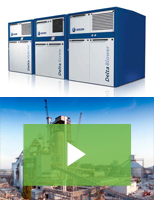 Aerzen offers blowers and compressors for challenging cement applications such as pneumatic conveying from raw mill to raw meal silos, combustion air, cement silos fluidization, and more. At Aerzen, safety is our top priority. Check out our video to learn more.
Read More »