June 1, 2007 -- General Kinematics, Crystal Lake, IL, has announced the release of the DUCTA-SERIES(TM) line of rotary equipment, designed for ductile foundry operations, as well as new products in their VIBRA-SERIES(TM) line of vibratory foundry drums. The DUCTA-SERIES is comprised of the DUCTA-SPRUE® rotary sprue drum, the DUCTA-SCREEN® rotary shakeout, and the DUCTA-CLEAN®...
Read More »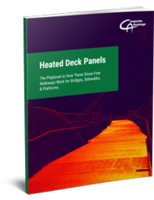 Heated Deck Panels: The playbook to how these snow-free walkways work for bridges, sidewalks, and platforms
Read More »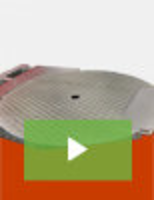 Are you in need of safer, more efficient transportation equipment? Do you feel like your delivery equipment could really use an upgrade? Check out this video, and learn about Halo Ramp Company's patented safety platforms, and how they help you bypass your trickiest delivery challenges.
Read More »