June 1, 2007 -- General Kinematics, Crystal Lake, IL, has announced the release of the DUCTA-SERIES(TM) line of rotary equipment, designed for ductile foundry operations, as well as new products in their VIBRA-SERIES(TM) line of vibratory foundry drums. The DUCTA-SERIES is comprised of the DUCTA-SPRUE® rotary sprue drum, the DUCTA-SCREEN® rotary shakeout, and the DUCTA-CLEAN®...
Read More »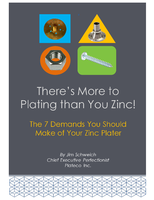 To find out more about the seven demands you should make of your zinc plater, download now.
Read More »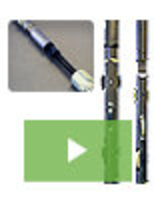 For over 35 years our Wheeled Rod Guide Couplings, have been at work in oil fields across the globe. Our products are engineered to extend the service life of sucker rods and tubing, delivering cutting-edge innovation that enhances oilfield operation, maximizes output, and enhancing overall operations. To learn about the advantages of using Wheeled Rod Guide Couplings in your wells, see our video.
Read More »