Type 1082 master gauges feature 0.25% FS accuracy in ranges from vacuum through 10,000 psi and are available in 4Â-½, 6, and 8½ in. dia versions. External zero adjuster, temperature compensation, and Monel® wetted parts ensure precision and media compatibility. Suited for field calibration, 3 in. Type 1084 pocket test gauges cover ranges to 1,000 psi with 0.5% FS accuracy.
Read More »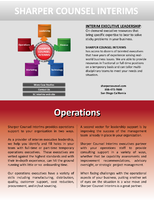 This paper from Sharper Counsel Interims explores the ways in which strong operational leadership can provide support to companies in order to guide them through tough and complicated problems.
Read More »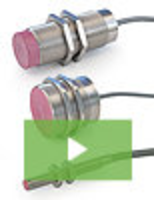 Locon Sensor Systems offer robust sensor solutions for even the most severe environmental conditions. Their line of high-temp inductive sensors and their cylindrical photoelectric series can operate in temperatures up to 250 degrees Celsius. See our video to learn more.
Read More »