Type 1082 master gauges feature 0.25% FS accuracy in ranges from vacuum through 10,000 psi and are available in 4Â-½, 6, and 8½ in. dia versions. External zero adjuster, temperature compensation, and Monel® wetted parts ensure precision and media compatibility. Suited for field calibration, 3 in. Type 1084 pocket test gauges cover ranges to 1,000 psi with 0.5% FS accuracy.
Read More »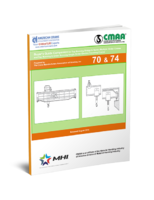 CMAA has organized this Buyer's Guide to promote standardization and to assist prospective buyer's of electric overhead traveling cranes in selection of equipment most suitable for their applications.
Read More »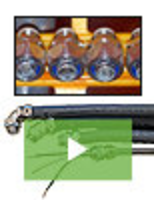 Anamet Electrical's 316 Stainless steel SEALTITE® fittings and UL-listed cord grips protect sensitive wiring components from fluids, corrosive contaminations, bumps, and abrasions with a steel core and liquid tight conduit jacket. Check out this video to learn more.
Read More »