Type 1082 master gauges feature 0.25% FS accuracy in ranges from vacuum through 10,000 psi and are available in 4Â-½, 6, and 8½ in. dia versions. External zero adjuster, temperature compensation, and Monel® wetted parts ensure precision and media compatibility. Suited for field calibration, 3 in. Type 1084 pocket test gauges cover ranges to 1,000 psi with 0.5% FS accuracy.
Read More »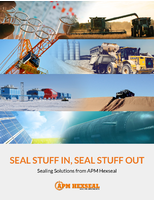 One of the best ways to make sure that your machinery stays up and running in the face of adversity is to make sure that it's properly sealed. Of course, it's not always easy to determine whether the integrity of your seals are up to par. How can you tell when you have a problem?
Read More »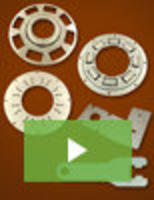 PDS is an established leader in progressive die stamping, with a reputation for providing precision and value that dates back more than half a century. Through extensive capabilities and a staff of seasoned professionals, we set the standard for quality, delivering flexible services that can meet the needs of the most challenging requirements. See our video to learn more.
Read More »