Type 1082 master gauges feature 0.25% FS accuracy in ranges from vacuum through 10,000 psi and are available in 4Â-½, 6, and 8½ in. dia versions. External zero adjuster, temperature compensation, and Monel® wetted parts ensure precision and media compatibility. Suited for field calibration, 3 in. Type 1084 pocket test gauges cover ranges to 1,000 psi with 0.5% FS accuracy.
Read More »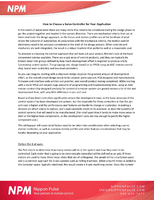 Choosing the best controller for your specific application is of the utmost importance. This white paper offers an overview of feature and motion profile considerations.
Read More »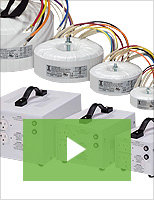 Triad Magnetics' custom components for medical devices are designed and manufactured with the strictest regulatory standards in mind. Our capabilities include rapid design, prototyping, and testing of inductors, transformers, and power supplies for medical equipment. Check out our video to learn more.
Read More »