VANCOUVER- — We are pleased to announce that an event to celebrate the launch of Radon Guard was held at the National Research Council of Canada (NRCC) in Ottawa on June 17th, 2014. The event was attended by senior NRCC and Canadian Construction Materials Centre (CCMC) staff, together with members of parliament and industry representatives. Radon Guard is a new, patent pending, structural...
Read More »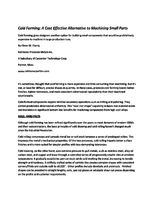 Cold forming offers tight tolerances, dimensional stability, and advanced surface finishes, while also saving you in raw material wastes costs.
Read More »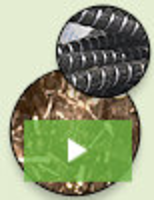 Fiber Reinforced Polymers (FRP), represents a truly groundbreaking advancement in structural reinforcement. Lightweight, strong, and green, they are changing the way the construction industry thinks about rebar. Unlike steel, FRPs don't rust and are far stronger than standard rebar. To learn why Fiber Reinforced Polymers are poised to change the way the world builds, see our video.
Read More »