VANCOUVERÂ- — We are pleased to announce that an event to celebrate the launch of Radon Guard was held at the National Research Council of Canada (NRCC) in Ottawa on June 17th, 2014. The event was attended by senior NRCC and Canadian Construction Materials Centre (CCMC) staff, together with members of parliament and industry representatives. Radon Guard is a new, patent pending, structural...
Read More »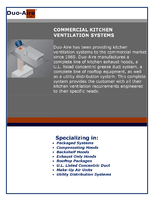 If you can't stand the heat, don't get out of the kitchen! Download this white paper and see how you can improve your commercial kitchen ventilation system.
Read More »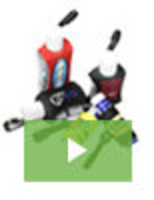 Neagle Choice has long been known as a quality source for commercial sewing, printing, die cutting, and the manufacturing of a wide range of custom products. Enhancing our service capabilities has been the key to our success, and has driven our growth into many new and exciting markets. Continuing on this trajectory, we now offer precision laser cutting and etching, adding to our long line of manufacturing services. See our video to learn all about it.
Read More »