VANCOUVERÂ- — We are pleased to announce that an event to celebrate the launch of Radon Guard was held at the National Research Council of Canada (NRCC) in Ottawa on June 17th, 2014. The event was attended by senior NRCC and Canadian Construction Materials Centre (CCMC) staff, together with members of parliament and industry representatives. Radon Guard is a new, patent pending, structural...
Read More »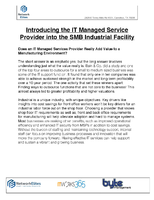 To find out more about how IT managed service providers can specifically help your manufacturing company, download now.
Read More »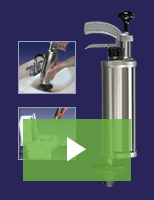 The Kinetic Water Ram by General Pipe Cleaners clears out clogged pipes quickly using kinetic energy. The Ram is so simple to operate, anyone can use it. Check out the video to learn more.
Read More »