Version 2.1 ControlWave Designer software supports IEC 61131-3 programming languages extended with library of process control function blocks. It combines PLC, RTU and DCS architectures into hybrid system that is suitable for industrial control applications. Features include time stamped alarming, audit and historical archive storage, client/server function blocks for interfacing with other...
Read More »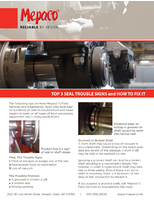 If ignored, broken seals can lead to a loss in production and equipment shut down. For more information on seals and seal repairs, download now.
Read More »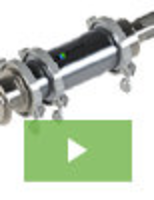 As a leader in industrial sampling equipment at Sentry Equipment, our success is built on a history of innovation and designs that epitomize value and efficiency. The new Hygienic Automatic Sampler is another example of our dedication to developing quality engineered products. To learn how this product can streamline the sampling process for dry, free-flowing materials, see our new video.
Read More »