Cincinnati, OH - Ampac, the world's leader in creative flexible packaging, has won an award for the recyclable No.2 Pouch(TM) from the Institute of Food Technologists (IFT) for Innovations in packaging. The 2012 IFT Food Expo Innovation Awards program is designed to honor outstanding innovation in products, ingredients, applications, instruments, equipment, technology and services. Ampac's No.2...
Read More »
Used to store and make accessible key medical documents, emergency information holders can also be configured with pockets to safely store contact information for family or medical professionals. Magnetized pouches can attach to file cabinets or refrigerators, facilitating access by EMTs, co-workers, or family. Able to be zip-locked for additional protection, U.S.-manufactured holders come in...
Read More »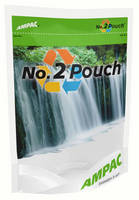 No. 2 Pouch(TM) is predominantly formed of high density polyethylene, resulting in Resin Identification Code Number 2 and HDPE+ as well as SPC plastic bag Store Drop-off recycling label. With optimized stiffness and strength, pouch offers puncture resistance and moisture barrier properties that promote product protection. Able to be printed using HD graphics, pouch is approved by Trex®...
Read More »
Manteno, IL - Zip-Pak, a global leader in resealable solutions and equipment, will showcase innovative products at EXPO PACK MÃ-©xico 2012, June 26-29 at Centro Banamex, Mexico City at Booth 1712. During the show, company executives will be available to discuss its retrofitting capabilities and exhibit a variety of the company's top-selling resealable technologies. As the only zipper supplier...
Read More »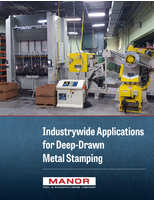 Deep-drawn metal stamping applies a significant punching force to radically draw metal sheets into a die cavity. Finished components produced by this process tend to have a depth that exceeds their diameter, which is why manufacturers refer to it as "deep-drawn" metal stamping.
Read More »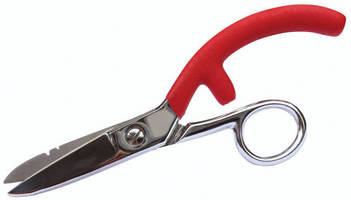 From Ergonomic to Scissor-Run to Free-Fall,Platinum Tools has the Right Scissors for Every Tool Belt CAMARILLO, Calif., March 26, 2012 - Platinum Tools® (www.platinumtools.com), the leader in solutions for the preparation, installation and hand termination of wire and cable, is proud to announce the launch of its new scissors and kits. Whether you are a Security, Telecom, Datacom, or...
Read More »
Amcor technical representatives will be available on Booth 1313 at Medtec UK, 23-24 May 2012 (Hall 9, Birmingham NEC), to discuss all aspects of your packaging requirements in detail. A leading market supplier of flexible packaging, Amcor Flexibles provides a wide range of capabilities offering customers an unparalleled array of coextruded films, specialist laminate structures and converted...
Read More »
February 2012 - Innovia Films' renewable, compostable cellulose-based material, NatureFlex(TM), won Ganong Bros Limited's approval, to pack its range of Easter confectionery in stand up pouches. Ganong is Canada's oldest candy company, founded in 1873 and remains family owned and operated. Its headquarters and manufacturing facility is in New Brunswick. Bruce Rafuse, Vice President of Marketing...
Read More »
Suitable for virtually any flexible packaging application, 100% polyethylene TerraFLEX RP Pouches feature moisture barriers and can incorporate oxygen barrier to further protect content quality and freshness without affecting film clearness or compromising recycling stream. Pouches are available in matte and gloss finishes and can accommodate up to 10-color printing to maximize product's...
Read More »
ID Card Group's Government and Military ID Products Specifically Accommodate Government and Military Size, Specification, and High-Security Needs ID Card Group, a leading online retailer of identification cards, card printing supplies and equipment, and ID badge accessories, is now offering an expanded line of government and military ID badge holders, arm band holders, heavy duty badge reels, and...
Read More »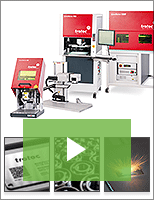 Trotec's laser marking solutions provide your company with configurable workstations and intuitive, customizable software. Check out our video to learn more.
Read More »