Low-pH soil-suspension agent, Syntran® 4022, consists of low molecular weight, sodium acrylate solution polymer that helps liquid carpet cleaner loosen and remove dirt particles. Low-pH embrittling agent, Syntran 4020, is high molecular weight emulsion polymer that encapsulates dirt during shampooing cycle to facilitate its removal when carpet is vacuumed. Product also improves carpet...
Read More »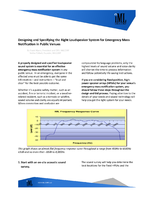 A guide for designing and implementing effective loudspeaker systems for emergency situations.
Read More »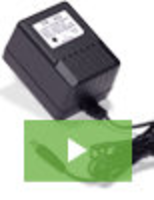 Triad Magnetics, an industry leader and one of the most trusted names in transformer design and manufacturing, is proud to announce the release of the Triad WAU Wall Plug-In AC Power Supply. Engineered to provide robust performance and high reliability, it is setting the standard for 120V/60Hz power supplies. See our video to learn all about it.
Read More »