Low-pH soil-suspension agent, Syntran® 4022, consists of low molecular weight, sodium acrylate solution polymer that helps liquid carpet cleaner loosen and remove dirt particles. Low-pH embrittling agent, Syntran 4020, is high molecular weight emulsion polymer that encapsulates dirt during shampooing cycle to facilitate its removal when carpet is vacuumed. Product also improves carpet...
Read More »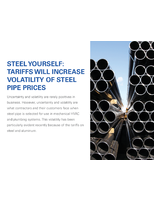 To learn more about how these tariffs might affect your business, and how Aquatherm is continuing to help customers keep their competitive edge, download this white paper now.
Read More »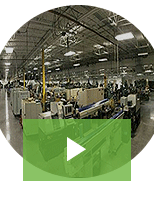 DFF is an industry leading contract manufacturer specializing in medium to high production precision machined components and electromechanical assemblies. Our 100 CNC machining centers and design-assist capabilities ensure our customers' needs are always met. Check out our video to learn more.
Read More »