Gaithersburg, MD — Shelters Direct was contracted and asked to furnish and install two (2) overhead pre-engineered canopies located at the new compressed natural gas (CNG) site where the county transit buses and vehicles fuel.Â- The work consisted of the following: •Ã'  Professional Engineer (PE) stamped drawings •Ã'  Local permits and inspections •Ã'  Excavation...
Read More »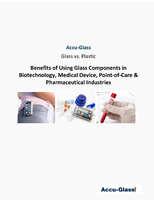 This white paper from Accu-Glass outlines the various properties that make glass such an attractive option for a diverse range of medical-related applications.
Read More »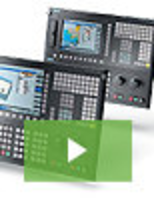 Siemens new SINUMERIK 828D ADVANCED, SINUMERIK 828D and SINUMERIK 828D BASIC sets the standard for productivity enhancements of turning and milling operations on standardized machines and simplify the automation of grinding machines. See our video to learn all about it.
Read More »