Gaithersburg, MD — Shelters Direct was contracted and asked to furnish and install two (2) overhead pre-engineered canopies located at the new compressed natural gas (CNG) site where the county transit buses and vehicles fuel.- The work consisted of the following: •-  Professional Engineer (PE) stamped drawings •-  Local permits and inspections •-  Excavation and installation of new...
Read More »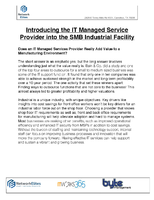 To find out more about how IT managed service providers can specifically help your manufacturing company, download now.
Read More »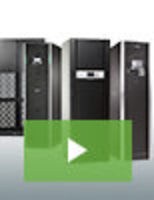 At 3Sixty Mission Critical, we specialize in maintaining the performance and uptime of our customer's mission-critical applications. Our services are comprehensive and designed to take on the entire burden of maintenance. Our "UPS as a service" is just another example of how we develop out of the box solutions to help our customers operate more efficiently; see our video to earn more.
Read More »