Available with 700 or 850 nm cut-on wavelengths, TECHSPEC® SWIR Longpass Filters allow short-wave infrared wavelengths to pass through, while blocking all visible light. Units come in 12.5, 25, and 50 mm diameters as well as 50 x 50 mm size. Filters optimize image quality of InGaAs cameras in variety of industrial machine vision, defense, and solar cell inspection applications. When used as...
Read More »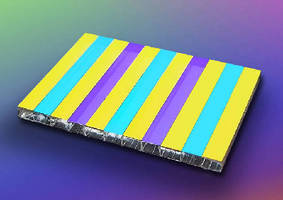 Combining individually coated multispectral filter substrates into array assembly, Multispectral Optical Filter Assemblies range from 2- to 8-filter stacks, or more. Assemblies may be customized using variety of substrate sizes, and DSI can incorporate stops and apertures on part surface by utilizing advanced patterned coating technology. MOFAs are used in linear and planar-array CMOS detectors,...
Read More »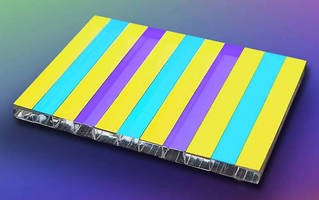 Ranging from 2- to 8-filter stacks or more, Multispectral Optical Filter Assemblies (MOFAs) consist of individually coated multispectral filter substrates in array assembly. MOFAs can also employ variety of adhesives, including space-qualified adhesives, and customized using range of substrate sizes. Assemblies can also incorporate stops and apertures on part surface by utilizing advanced...
Read More »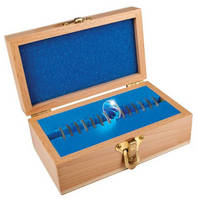 TECHSPEC® OD 4 High Performance Shortpass and Longpass Filter Kits provide precision cut-on and cut-off wavelengths for maximum transmission over active range of target spectrum while attenuating unwanted wavelengths. Suited for prototyping, research and development, and laboratory use, kits each contain either OD 4 Shortpass Filters or OD 4 Longpass Filters in various configurations. Basic...
Read More »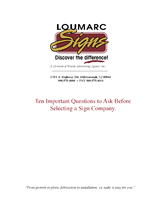 This white paper outlines 10 questions that should be asked when selecting a sign company, eliminating some of the guesswork from making the best choice for your branding and signage needs.
Read More »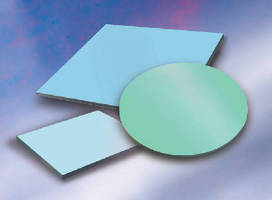 Intended for critical applications that require minimal fluctuation in center wavelength, Low Temperature Shift Infrared Bandpass Filters suit environments where it is impractical to actively heat or cool to maintain temperature stability, such as instruments used for anesthesia monitoring, gas-sensing, and chemical analysis. Filter characteristics, such as bandwidth, center wavelength, slopes,...
Read More »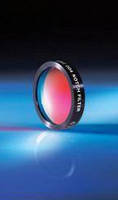 Offered in 12.5, 25, and 50 mm dia with 355 and 785 nm wavelengths, TECHSPEC® Raman Edge Filters are designed for integration into Raman Spectroscopy, Confocal Microscopy, and Life Science instrumentation. Hard coated products reduce spectral noise in Stokes shift applications and create sharp transitions between transmitted Raman signals and blocked laser wavelengths. Designed with steep...
Read More »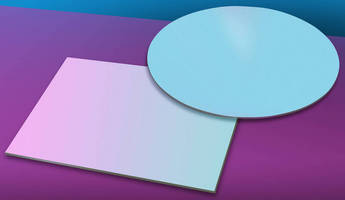 Suited for remote sensing, chemical analysis, astrophysics/astronomy, and horizon sensors, VLWIR filters provide transmittance over 12 micron to beyond 22 micron wavelength region. Coatings pass all environmental tests utilizing physical vapor deposition (PVD) process and can be repeatedly cycled between ambient and cryogenic temperatures without degradation. VLWIR optical coatings are available...
Read More »
Suited as annunciator, indicator, or cockpit display light filter in civilian or military aircraft, K0521 NVIS (Night Vision Imaging Systems) filter is offered at 0.5 mm application thickness and delivers chromaticity values that meet standards when using specified white LEDs with correlated color temperature (CCT) range of 4,000-5,500 K. Used with incandescent light source with CCT from...
Read More »
Kopp Glass, Inc., http://www.koppglass.com, the world's leading manufacturer of precision molded, technical glass products announced today that their standard Night Vision Imaging System (NVIS) filter blanks are no longer subject to the licensing jurisdiction of the U.S. Department of State. They are now controlled by the Department of Commerce (DOC) by the Export Administration Regulations...
Read More »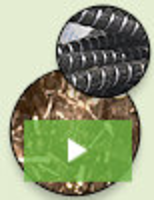 Fiber Reinforced Polymers (FRP), represents a truly groundbreaking advancement in structural reinforcement. Lightweight, strong, and green, they are changing the way the construction industry thinks about rebar. Unlike steel, FRPs don't rust and are far stronger than standard rebar. To learn why Fiber Reinforced Polymers are poised to change the way the world builds, see our video.
Read More »