Including built-in precise synthesized signal source and high sensitive receiver, GAO 3625 and GAO 3626 portable vector network analyzers provide absolute power and distance-to-fault (DTF) measurement. Lightweight analyzer features large LCD display and dc or internal battery power supply. Applications include broadcast television, CATV, GPS, GSM/PCS, microwave relay, satellite communication, and...
Read More »
With Spirent Avalanche/290, IT managers can characterize network prior to deployment to ensure it meets security, capacity, performance, and end-user Quality of Experience demands. Unit simulates up to 250,000 users and line rate Gigabit Ethernet Layer 4-7 traffic for large enterprises. Network managers can benchmark multiple clients against real server hosting, Web applications, mail, or other...
Read More »
Providing broad range of testing capabilities in single module, MSA 2030 is available with SONET/SDH testing from 51 Mbps up to 155 Mbps, 622 Mbps, 2.5 Gbps, or 10 Gbps. License-based test options include VCAT, LCAS and GFP as well as Ethernet testing including 10/100/1000BaseT (dual ports), GigE (dual ports) and 10GigE LAN/WAN interfaces. Module is suited for legacy and for NextGeneration...
Read More »
Smartphone-based QualiPoc handheld network quality testing tool measures full reference MOS scores in uplink and downlink voice channels with SQUAD-LQ. Quality assessment algorithms are optimized to make best use of limited system resources available in handheld device while achieving accuracy of ETSI recommended algorithms. Available in mobile, unattended operation, static monitoring, and...
Read More »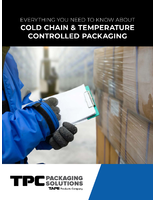 This ebook provides an overview of everything you need to know about cold chain and temperature-controlled packaging.
Read More »
Designed for InfiniBand(TM) DDR (dual data rate) fabrics, Endace InfiniBand Tap Matrix and NinjaProbe solutions are capable of fully analyzing interconnect performance of low-latency, parallel computing environments. Network monitoring solutions, designed to tap InfiniBand links without impacting network performance, include tap matrix, data capture appliance, and InfiniBand plug-ins for...
Read More »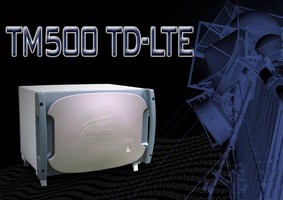 With Layer 1, Layer 2, and higher-layer test features, TM500 TD-LTE generates detailed diagnostic data for radio modem, enabling engineers to verify required functionality and optimize network operation and performance. It supports MIMO, handover testing, 20 MHz channel bandwidths, and 150 Mbit/sec downlink data rates, and offers comprehensive development and test support of base station and...
Read More »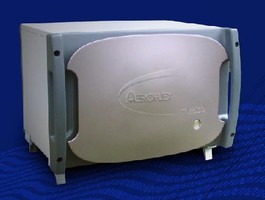 With up to 32 Long Term Evolution handset UEs, TM500 Multi-Handset Test Mobile simplifies complex tasks such as functional network testing with multiple UEs and performance measurement of resource scheduling algorithms. All 3GPP UE categories are supported with maximum aggregate data rates up to 75 Mbps on uplink and 300 Mbps on downlink. In addition to functional and performance testing, TM500...
Read More »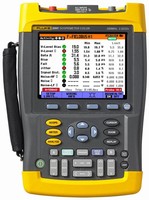 Designed for maintenance specialists who keep automation and process plant equipment operational, Fluke Color ScopeMeter® 225C (200 MHz, 2.5 GS/s) and 215C (100 MHz, 1 GS/s) verify electrical integrity of bus and network by performing physical layer tests. They perform signal validation of all critical signal parameters, such as amplitude and noise, and have floating and fully isolated...
Read More »
Optojack® establishes intelligent optical demarcation points to monitor optical services. It provides optical demarcation and service monitoring at handoff point between carrier networks and at demarcation point between carrier/customer network. Use enables remote operations, administration, and maintenance of key optical network elements in network access/backhaul portions. Regardless of...
Read More »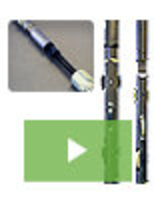 For over 35 years our Wheeled Rod Guide Couplings, have been at work in oil fields across the globe. Our products are engineered to extend the service life of sucker rods and tubing, delivering cutting-edge innovation that enhances oilfield operation, maximizes output, and enhancing overall operations. To learn about the advantages of using Wheeled Rod Guide Couplings in your wells, see our video.
Read More »