Designed to stabilize load for safe internal transport, String Tie Load Containment Option is suited for empty blow molded bottles in cases and other lightweight products that require additional handling and transport for filling or further processing. String tie arm can be programmed to automatically tie all layers or selected layers of cases as they are being loaded onto pallet. Once load...
Read More »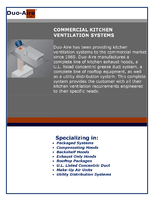 If you can't stand the heat, don't get out of the kitchen! Download this white paper and see how you can improve your commercial kitchen ventilation system.
Read More »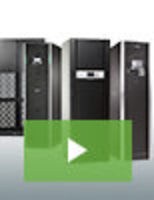 At 3Sixty Mission Critical, we specialize in maintaining the performance and uptime of our customer's mission-critical applications. Our services are comprehensive and designed to take on the entire burden of maintenance. Our "UPS as a service" is just another example of how we develop out of the box solutions to help our customers operate more efficiently; see our video to earn more.
Read More »