Mark® 800 series and Mark® 900 series of mixed metal liquid stabilizer additives for PVC that free of ptBBA (para-tertiarybutyl benzoic acid), nonyl phenol, and 2-EHA (2-ethyl hexanoic acid). Substances have been successfully pre-registered under REACH and do not contain any components which may be subject to authorization such as carcinogenic, mutagenic, or reprotoxic (CMR) materials.
Read More »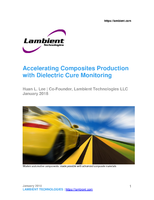 This white paper provides an in-depth explanation of how dielectric monitoring works, and why it's the best choice for any company working with advanced composite materials.
Read More »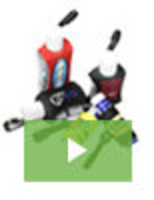 Neagle Choice has long been known as a quality source for commercial sewing, printing, die cutting, and the manufacturing of a wide range of custom products. Enhancing our service capabilities has been the key to our success, and has driven our growth into many new and exciting markets. Continuing on this trajectory, we now offer precision laser cutting and etching, adding to our long line of manufacturing services. See our video to learn all about it.
Read More »