Mark® 800 series and Mark® 900 series of mixed metal liquid stabilizer additives for PVC that free of ptBBA (para-tertiarybutyl benzoic acid), nonyl phenol, and 2-EHA (2-ethyl hexanoic acid). Substances have been successfully pre-registered under REACH and do not contain any components which may be subject to authorization such as carcinogenic, mutagenic, or reprotoxic (CMR) materials.
Read More »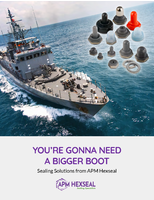 Learn about sealing boot types and applications in marine environments.
Read More »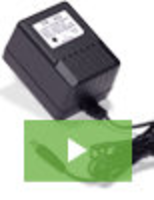 Triad Magnetics, an industry leader and one of the most trusted names in transformer design and manufacturing, is proud to announce the release of the Triad WAU Wall Plug-In AC Power Supply. Engineered to provide robust performance and high reliability, it is setting the standard for 120V/60Hz power supplies. See our video to learn all about it.
Read More »