Mark® 800 series and Mark® 900 series of mixed metal liquid stabilizer additives for PVC that free of ptBBA (para-tertiarybutyl benzoic acid), nonyl phenol, and 2-EHA (2-ethyl hexanoic acid). Substances have been successfully pre-registered under REACH and do not contain any components which may be subject to authorization such as carcinogenic, mutagenic, or reprotoxic (CMR) materials.
Read More »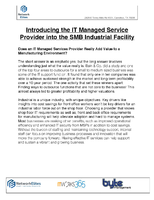 To find out more about how IT managed service providers can specifically help your manufacturing company, download now.
Read More »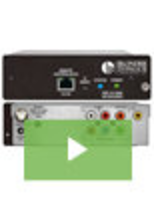 Blonder Tongue Laboratories provides ISO 9001:2015 certified electronic contract manufacturing services at our on-site lab. We specialize in video distribution, fiber optics, and communications but have a variety of services available to bring your products to market. See our video to learn more.
Read More »