Mark® 800 series and Mark® 900 series of mixed metal liquid stabilizer additives for PVC that free of ptBBA (para-tertiarybutyl benzoic acid), nonyl phenol, and 2-EHA (2-ethyl hexanoic acid). Substances have been successfully pre-registered under REACH and do not contain any components which may be subject to authorization such as carcinogenic, mutagenic, or reprotoxic (CMR) materials.
Read More »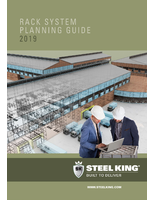 There is plenty to consider before setting up or replacing storage rack systems in your warehouse. This whitepaper contains a guide and general checklist of the most important considerations.
Read More »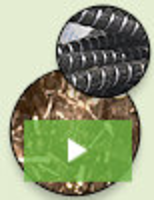 Fiber Reinforced Polymers (FRP), represents a truly groundbreaking advancement in structural reinforcement. Lightweight, strong, and green, they are changing the way the construction industry thinks about rebar. Unlike steel, FRPs don't rust and are far stronger than standard rebar. To learn why Fiber Reinforced Polymers are poised to change the way the world builds, see our video.
Read More »