HPX(TM)-PT holder allows HPX rupture disc to be correctly fitted in workshop using precise and recommended torque levels prior to installation of complete assembly between flanges in process system relief stream. Featuring steel socket head cap screws that ensure accurate loading and sealing of HPX rupture disc, product also maintains precise loading of rupture disc where poor flange alignment...
Read More »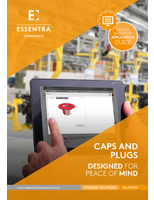 Download this engineering guide to learn more about the different caps and plugs offered, and to find the correct solution for your specific application.
Read More »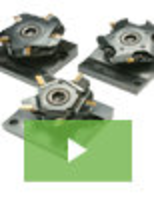 Thanks to the unique SpinSelect™ Multi-Pocket selectable quick change tool holder, it's time to rethink the range, complexity and volume of parts that your lathe can produce. Our Spin-Select™ tool was created to increase productivity and consistency by decreasing downtime associated with lathe cutting tool and insert setups or changeovers. This product is a game-changer for the industry and we're pleased to show you why.
Read More »