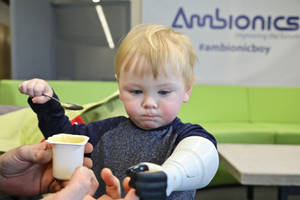 Self-taught father develops customized 3D printed hydraulic prosthetic for two-year old amputee son, avoiding wait for state-developed version Design and production of 3D printed hydraulic prosthetic enables cost savings of up to 76%, as well as time savings in design and production of 90% compared to traditional methods MINNEAPOLIS & REHOVOT, Israel- Stratasys Ltd. (Nasdaq:SSYS), the 3D printing...
Read More »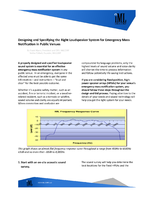 For every industry, there is nothing more crucial than having effective strategies for dealing with emergency situations. These are events you never hope for, but want the assurance of having the right solutions implemented when time is of the essence. Loudspeaker system optimization is essential when ensuring that communication is not lost when it is most needed. In this guide, you will learn about what key points to keep in mind when designing a loudspeaker system for your campus. This includes performing an on-site sound survey, selecting the right equipment for your applications, complementing your system with the right technology solutions, creating pre-assigned messages for different emergency situations, and having system accessibility no matter the circumstances. Download this guide for additional information on these public safety measures.
Read More »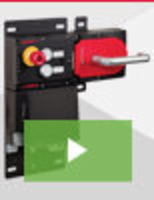 The new MGB with EtherNet/IP is a leap forward in access door safety. Designed for easy installation, flawless performance, and long service life, it is engineered with robust features and cutting-edge technology that places it firmly at the leading edge of the door safety device industry. To learn all about the benefits of the Euchner MGB, see our video.
Read More »