OptiVision Release 440 provides interfaces to logistic management systems, wireless PC support, system navigation via tab forms, preferred-customer highlighting, and global cost-based sourcing at order entry. Package manages total range of manufacturing information needs of single mill or multi-mill enterprise. It handles order entry, order status, scheduling, trimming, producing, tracking,...
Read More »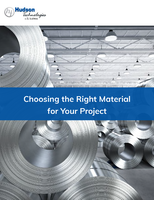 When choosing an appropriate metal material, the range of options is so broad that selecting the correct material for your unique application can be challenging. Different metals have characteristics that can affect weldability, ductility, and formability. Our new eBook outlines the unique properties and applications of popular metals including: Stainless Steel Brass Aluminum Copper Titanium
Read More »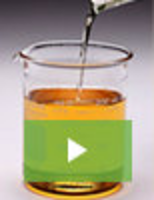 For the ultimate in heat transfer fluid performance, Paratherm offers HR Heat Transfer Fluid that is engineered specifically for closed loop liquid phase heating. When it comes to characteristics such as thermal stability and fluid degradation, Paratherm HR leads the industry in value and performance. See our video to learn how Paratherm is raising the bar for heat transfer fluids.
Read More »