OptiVision Release 440 provides interfaces to logistic management systems, wireless PC support, system navigation via tab forms, preferred-customer highlighting, and global cost-based sourcing at order entry. Package manages total range of manufacturing information needs of single mill or multi-mill enterprise. It handles order entry, order status, scheduling, trimming, producing, tracking,...
Read More »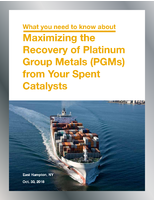 Making a decision about how to dispose of your spent precious metal catalysts? Download now to find out more about precious metal refining, the responsible and profitable solution.
Read More »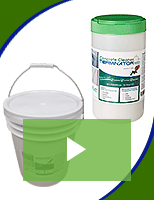 To enhance its appearance by removing oil stains, Terminator-HSD uses micro bacteria to remove the stain without harsh chemicals, acids, or detergents. Check out the video to learn more.
Read More »