Designed to open and extract wide range of incoming mail, Model 72 automatically adapts to varying envelopes and transports them through track, all without operator intervention. System's milling cutter is useful for thick and over-stuffed envelopes, while feeder gives desk ability to handle intermixed envelopes of various thicknesses up to 0.375 in. With auto-jog transport feature, content is...
Read More »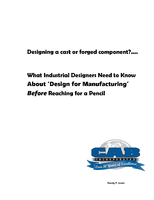 To learn more about how you can save time and money with design for manufacturing strategies, download now.
Read More »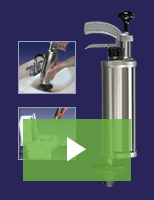 The Kinetic Water Ram by General Pipe Cleaners clears out clogged pipes quickly using kinetic energy. The Ram is so simple to operate, anyone can use it. Check out the video to learn more.
Read More »