Primarily targeting Third Party Logistics (3PLs) providers, Virtual Private Network (VPN) Service offers customized, white labeled, privately controlled freight network accessible via desktop and mobile app. This platform lets 3PLs create and control their own in-house Carrier and data network while also empowering both 3PLs and Shippers to drill down to driver level for real-time core data,...
Read More »
Company enjoys record market growth as industry uses data integration to reduce operational costs. POTTSVILLE, Pa.Â- – EXTOL International, a leading provider of business integration software and services, announces a steady increase in trucking, distribution and logistics customers due to functionality that directly addresses key market challenges. Over the last 3 years, several new...
Read More »
Company Unveils Latest Solutions During TransForum 2015 User Conference and Exhibition ORLANDO, Fla.Â- – An audience of transportation, logistics and fleet management professionals were encouraged to make the most of now" with leading-edge technology solutions to increase the speed and usefulness of decisions that can improve operating efficiency, business income and customer satisfaction....
Read More »
Agreement enhances load planning and cargo management for USTRANSCOM San Diego, California — Tapestry Solutions, a non-fully integrated subsidiary of Boeing [NYSE: BA, was awarded a $16.3 million United States Transportation Command (USTRANSCOM) contract to enhance and sustain the Integrated Computerized Deployment System (ICODES). ICODES is a joint decision-support system that provides near...
Read More »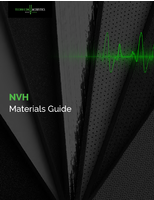 Noise, Vibration, and Harshness (NVH) refers to the study of noise and vibration for the purpose of modifying equipment for quieter, safer operation.
Read More »
•Ã'- The multinational company will build a new control centre equipped with an advanced Operations Assistance System to manage the fleet of 377 buses of the Metrobús public BRT (Bus Rapid Transit) network •Ã' This technology will put the city in the forefront of intelligent transport systems, allowing improvements of efficiency, safety and quality of service for the 21...
Read More »
Beverage company's aggressive growth drives need for flexible 3PL Lakeland, Fla. – Saddle Creek Logistics Services, a third-party logistics provider (3PL), announced today that the company has been selected to handle nationwide supply chain management for TalkingRain Beverage Company, a Seattle-based producer of spring waters, sparkling essence waters and flavored sparkling spring waters....
Read More »
Mentor IntelliFleet® now supports a mobile app that allows taxi riders to book and track their taxi using their smartphones. CALGARY, AB - Mentor Engineering is pleased to announce that Mentor IntelliFleet's IntelliWeb module now integrates with a mobile taxi app by Fleetbit to deliver a mobile and Internet trip booking option for taxi riders. Now riders can book a trip instantly using...
Read More »
TCC to Add Kansas and Nebraska to its ITS Market Reach Anaheim, Calif.- Econolite today announced that it has expanded its distributor agreement with Traffic Control Corporation (TCC) (Woodridge, Ill) to include the states of Kansas and Nebraska effective January 1, 2013. TCC, currently a channel partner in Illinois, Indiana, Michigan, Missouri, Iowa, Minnesota, Wisconsin, and North and South...
Read More »
Activation of travel time follows County's A" grade in 2012 National Traffic Signal Report Card Anaheim, Calif. - Econolite today announced that Lee County, Fla. has leveraged the Travel Time module of its Centracs® Advanced Transportation Management System (ATMS) (http://www.econolite.com/products/systems/centracs.asp) for the deployment of its BlueTOAD(TM) (Bluetooth Travel-time...
Read More »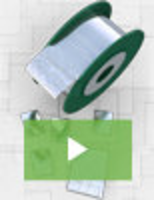 Indium Corporation has developed a new twist on traditional solder by developing a composite with a reinforced matrix internal structure. The result is a solder with increased strength and reliability. Check out this video to learn more about the mechanics behind the groundbreaking technology.
Read More »