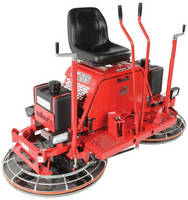 Powered by GX690 (688 cc) air-cooled Honda gas engine, MP 235 Edger employs heavy-duty drive train, standard-duty gearboxes, and two 4-bladed, 36 in. dia, non-overlapping rotors. Torque converter clutch system gives operator full variable speed control (to 145 rpm) of rotors, and rotating guard rings let operator run along edges of walls as well as around columns and pipes to achieve clean...
Read More »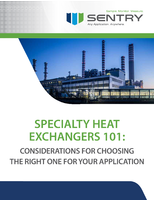 Specialty heat exchangers play an important role in a wide variety of industrial applications, and it's crucial to select the correct device for your application. Check out this guide and learn how to choose the right heat exchanger.
Read More »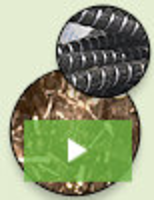 Fiber Reinforced Polymers (FRP), represents a truly groundbreaking advancement in structural reinforcement. Lightweight, strong, and green, they are changing the way the construction industry thinks about rebar. Unlike steel, FRPs don't rust and are far stronger than standard rebar. To learn why Fiber Reinforced Polymers are poised to change the way the world builds, see our video.
Read More »