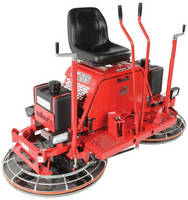 Powered by GX690 (688 cc) air-cooled Honda gas engine, MP 235 Edger employs heavy-duty drive train, standard-duty gearboxes, and two 4-bladed, 36 in. dia, non-overlapping rotors. Torque converter clutch system gives operator full variable speed control (to 145 rpm) of rotors, and rotating guard rings let operator run along edges of walls as well as around columns and pipes to achieve clean...
Read More »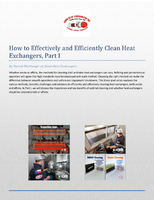 An introduction to a three part series about the importance, benefits, and methods of cleaning heat exchangers.
Read More »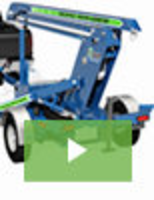 Providing adequate fall protection is always a critical consideration and one that in many cases can be difficult to ensure. The new Mobile Fall Protection Unit is designed to facilitate positive fall protection in applications that would typically be difficult or impossible to provide with standard methods. To learn all about the advantages and convenience, see our video.
Read More »