Utilizing Power Line Communication, Remote Monitoring Laundry System comes with separate monitor, which can be placed in home in any electrical outlet. Interface displays washing/rinsing/spinning and remaining time, and buzzer signifies end of each cycle. Laundry units can be stacked or placed side by side. System features direct drive system, automatic temperature control, and 3.82 cu ft...
Read More »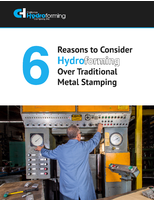 To learn more about the functions of the hydroforming process, the key differences from other processes, and why it is preferable over other stamping options, download this eBook now.
Read More »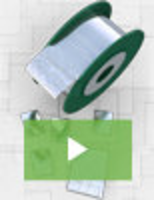 Indium Corporation has developed a new twist on traditional solder by developing a composite with a reinforced matrix internal structure. The result is a solder with increased strength and reliability. Check out this video to learn more about the mechanics behind the groundbreaking technology.
Read More »