KYOTO, Japan - OMRON Corporation (TSE: 6645, ADR: OMRNY) announced on August 27 the release on September 2 of the following head unit series of the UV (ultraviolet) curing system. - The UV curing system head unit ZUV - H__MC series This new head unit series for the UV curing system improved illumination by 140% compared to our previous models with the same price. The ZUV series has reduced an...
Read More »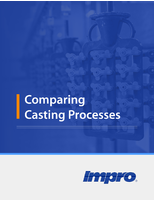 This white paper compares and contrasts common casting processes.
Read More »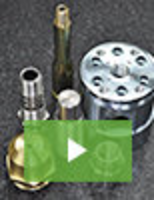 Quality, customer service, and unbeatable value are the hallmarks of Hogge Precision. Since 1989 we have built a reputation as the go-to precision machining source, servicing many demanding industries. For CNC machining and screw machining, there are few manufacturers that can match our capabilities and expertise. See our video to learn more.
Read More »