KYOTO, Japan - OMRON Corporation (TSE: 6645, ADR: OMRNY) announced on August 27 the release on September 2 of the following head unit series of the UV (ultraviolet) curing system. - The UV curing system head unit ZUV - H__MC series This new head unit series for the UV curing system improved illumination by 140% compared to our previous models with the same price. The ZUV series has reduced an...
Read More »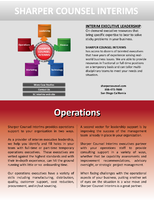 This paper from Sharper Counsel Interims explores the ways in which strong operational leadership can provide support to companies in order to guide them through tough and complicated problems.
Read More »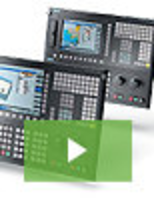 Siemens new SINUMERIK 828D ADVANCED, SINUMERIK 828D and SINUMERIK 828D BASIC sets the standard for productivity enhancements of turning and milling operations on standardized machines and simplify the automation of grinding machines. See our video to learn all about it.
Read More »