KYOTO, Japan - OMRON Corporation (TSE: 6645, ADR: OMRNY) announced on August 27 the release on September 2 of the following head unit series of the UV (ultraviolet) curing system. - The UV curing system head unit ZUV - H__MC series This new head unit series for the UV curing system improved illumination by 140% compared to our previous models with the same price. The ZUV series has reduced an...
Read More »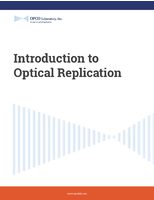 To learn more about the optical replication process, and how to avoid complications, download this white paper now.
Read More »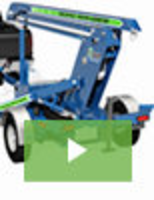 Providing adequate fall protection is always a critical consideration and one that in many cases can be difficult to ensure. The new Mobile Fall Protection Unit is designed to facilitate positive fall protection in applications that would typically be difficult or impossible to provide with standard methods. To learn all about the advantages and convenience, see our video.
Read More »