Allowing user to take orders, bill, purchase, and manage inventory and labor, Abacre Retail Point of Sale v2.3 runs on Windows 95/98/ME/NT/2000/XP/Vista. Designed for use on multiple computers, solution contains secure authorization levels and accepts customized currency denominations. It works with touchscreens, POS printers, line displays (poles), cash drawers, and barcode readers.
Read More »
Material Life Management (MLM) software for composite materials provides real-time information to managers/operators such as time material has been out of freezer, stock levels, material left on each roll, location, and expiration date. It supports input methods such as touchscreens and barcode readers, with material booked in and out of storage within seconds. Utilizing JETCAM's Application...
Read More »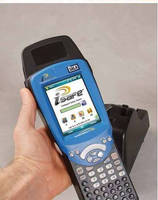 Consisting of RFID tags, mobile reader, and Web portal, i-Safe(TM) v2.0 offers data import option, which lets users upload information to Web portal from spreadsheets using template. Data export and reporting options produce files in multiple formats with filtering and sorting capabilities, while My i-Safe(TM) Dashboard provides snapshot of inspection history, inspections due, and inventory...
Read More »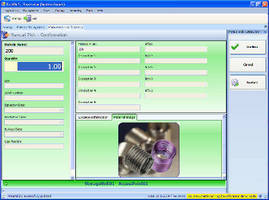 With photo library, FastPic5 Order Processing Software helps organizations optimize accuracy in storage and retrieval operations. Operators can see photographs of individual items to use as visual verification, minimizing mispicks and raising accuracy levels to 99.99%. Each time part is selected for retrieval, software automatically displays thumbnail of item, which can be enlarged with mouse...
Read More »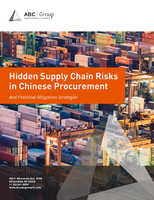 To learn more about strategies you can use to avoid hidden risks commonly associated with Chinese supply-chains, download now.
Read More »
R-Voice v2.0 provides warehouse and distribution center managers with interactive module designed for high accuracy and high productivity in case and broken case picking. Pre-integrated and able to work with R-Labor v9.0 labor management module, solution also integrates with non-Robocom software, such as SAP WM, and includes processes for identifying and correcting errors/problems, tracking...
Read More »
Interventional Radiology module simplifies tracking/monitoring of case details, volumes, and billing. It offers data capture for general and vascular procedures and automatically documents JCAHO and patient safety performance measures. Performance metrics are immediately available for analysis and program also integrates images into case records. Automated information capture helps IR...
Read More »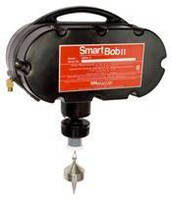 BinMaster Level Controls introduces enhancements to its SmartBob2 weight and cable inventory management system for powder and bulk solids measurement in bins and storage silos up to 180 feet tall. Consisting of SmartBob measurement devices, control consoles and eBob reporting software, BinMaster provides an automated wired or wireless inventory monitoring and reporting solution for the grain,...
Read More »
Cadre's Cadence software system now provides cost advantages through labor tracking tools DENVER, January 28, 2009 - Cadre Technologies is making managing warehouse operations even more cost-effective by offering new labor management capabilities, training and consulting. Through a partnership with Tom Zosel Associates, Ltd. (TZA), Cadre is integrating TZA's ProTrack® labor management...
Read More »
January 12, 2009 Solutions will manage AAFES's large product mix in 11 warehouses worldwide MILWAUKEE, Wis. - RedPrairie Corporation, a leading consumer-driven optimization company, has announced its Warehouse Management (WMS), Workforce Management (WFM) and Collaboration Portal solutions will support the Army & Air Force Exchange Service (AAFES) around the globe. A leading source of quality...
Read More »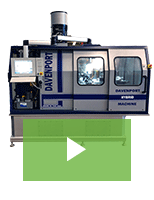 The Davenport Hybrid machine offers greater flexibility, easier set-ups, and faster cycle times. Check out the video to learn more.
Read More »