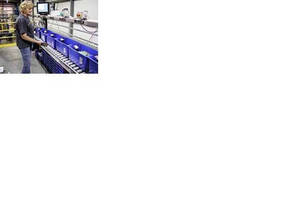 Mark Andy, a leading manufacturer of narrow web printing equipment for the label and packaging markets, is contuinually changing their product mix to keep up with the marketplace. By incorporating FastPic® inventory management software and three KardexRemstar Shuttle® Vertical Lift Modules (VLMs) into their existing manufacturing process, Mark Andy is now able to efficiently manage...
Read More »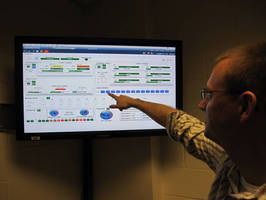 Upgrade programs for material handling systems, facilities, & operations Grand Rapids, Mich. (March 23, 2010) -Dematic Corp., supplier of logistics systems for the factory, warehouse and distribution center, has introduced a suite of modernization products and services designed to increase productivity and reduce operating costs. The offering includes a wide variety of solutions arranged in three...
Read More »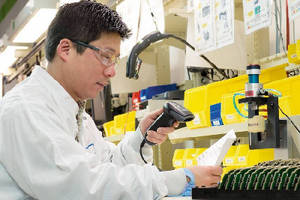 Suited for construction, manufacturing, distribution, bio-tech, finance, and military industries, CheckMate Software Suite integrates work order tracking, inventory, job costing, and equipment tracking. Jobs can be tracked to department, task, or employee and timeframes may be set for each task and reported when overdue. Labor and parts can be applied against job, while simultaneously minimizing...
Read More »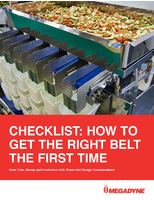 This guide is intended to help identify and address application criteria necessary to specify the right belt to deliver a highly efficient, reliable product.
Read More »
Utilizing AS/RS Satellite® Technology, Robotic Palletizing, and WMS Together for Completely Integrated Warehouse Logistics YORK, Pa., - As companies are seeking to reap the benefits of a fully integrated supply chain, it is crucial to find partners who know how to bring all the facets of warehouse logistics to maximum efficiency. Westfalia Technologies, Inc. and KUKA Systems have just the...
Read More »
System will handle up to Â-¥10 billion in products annually CHINA - RedPrairie Corporation, a productivity software provider, announced today that Harbin Pharmaceuticals has selected RedPrairie's Warehouse Management solution to support its 30,000 square meter distribution center in Harbin City, Hulan District, China.The warehouse handles up to Â¥10 billion in products annually, and...
Read More »
-- IntelaTrac Solution to provide mobile workers with enhanced decision-making capabilities -- PLANO, TEXAS - Invensys Operations Management, a global provider of technology systems, software solutions and consulting services to the process and manufacturing industries, today announced that it has contracted with Chevron to provide the Wonderware IntelaTrac(TM) mobile workforce and...
Read More »
Global technology distribution leader now live in Chandler, Ariz. and Tongeren, Belgium logistics centers MILWAUKEE, Wis. - RedPrairie Holding, Inc., a productivity solutions provider, announced today that Avnet Logistics, a division of Avnet, Inc., has achieved a successful rollout of RedPrairie's Warehouse Management solution. A global technology marketing, distribution and services company,...
Read More »
Combined solution targets manufacturers seeking to accelerate innovation and new product introductions by integrating manufacturing operations with process planning applications LONG BEACH, CA - February 3, 2010 - Apriso®, a leading provider of manufacturing software solutions for sustained operational excellence, today announced Isuzu has selected and implemented Apriso's FlexNet to manage...
Read More »
CribMaster9 features interface that allows custom view settings to be configured for individual users. Settings are stored in database for user to access via any PC, and dashboard includes toolbar that eases navigation via shortcuts to commonly used screens. Program includes in-grid editing and data validation to speed data editing. It connects to 4 different types of remote data portals and...
Read More »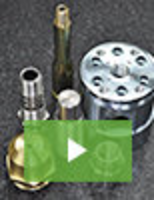 Quality, customer service, and unbeatable value are the hallmarks of Hogge Precision. Since 1989 we have built a reputation as the go-to precision machining source, servicing many demanding industries. For CNC machining and screw machining, there are few manufacturers that can match our capabilities and expertise. See our video to learn more.
Read More »