Designed for scalability, IBS Distribution Intelligence includes graphical tools for modeling and forecasting at all levels of demand, supply, and sales and operations planning. Real-time information on operations and processes can be extracted and combined with online data for viewing onscreen, on paper, or integrated with PC applications. Product also includes IBS Performance Manager, with over...
Read More »
Automated initiation, processing and closeout enables greater efficiency prior to shipping RedShift:2010 - ORLANDO, Fla. - RedPrairie Corporation, a productivity solutions provider, has announced a touch screen packing operations enhancement in the 2010.1 release of its Warehouse Management solution. The new functionality will allow for automated initiation, processing and closeout of packages...
Read More »
ServiceCEO Office Edition v7.0 helps service businesses improve productivity, profitability, and customer service by ensuring parts availability, maintaining optimal stock levels, and minimizing delays and shrinkage. To aid efficient management of every aspect of business operations, software integrates controls for inventory planning and management. Additional capabilities let users create,...
Read More »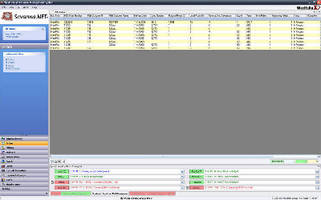 Based on Microsoft .NET technology, Savanna.NET-® v2.2 includes storage locator algorithm, which optimizes efficiency of storing and retrieving pallets and totes. Standard host interface controls items, orders, customers, and inventory segments of WMS, and provides standard integration of these segments to any ERP system, including SAP, Oracle, Navision, and Ross. In WMS Client, users can rename...
Read More »
In this eBook, discussed are the factors to consider when choosing the right safety grating for your application and details about the varieties offered by Metalex.
Read More »
Scalability and flexibility of the RedPrairie solution makes it suitable for warehouses big and small Stokenchurch, U.K. - RedPrairie Corporation, a productivity solutions provider, has been selected by IMPERIAL Logistics, the leading logistics and supply chain management company in southern Africa, to provide warehouse management systems for its warehouse estate, following a positive experience...
Read More »
Composed of 3M software, RFID or barcode tags, and corresponding readers, hosted Asset and Inventory Tracking System provides secure method of tracking, locating, and managing assets. Customers can tag assets with RFID or barcode tag, and fixed or mobile handheld readers can be used to check out items to individual users, locate assets in workflow, or give users visibility of inventory. Data is...
Read More »
Featuring intelligent parsing of GS1/ASN labeling, Warehouse Management 2010.1 lets users define their own barcode templates to support other forms of inbound labels that contain multiple receiving identifiers. Program also enables configuration of items, lot formats, serial numbers, types, and default asset types to minimize amount of time needed for inbound personnel to determine what type of...
Read More »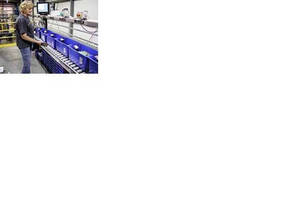 Mark Andy, a leading manufacturer of narrow web printing equipment for the label and packaging markets, is contuinually changing their product mix to keep up with the marketplace. By incorporating FastPic-® inventory management software and three KardexRemstar Shuttle-® Vertical Lift Modules (VLMs) into their existing manufacturing process, Mark Andy is now able to efficiently manage their...
Read More »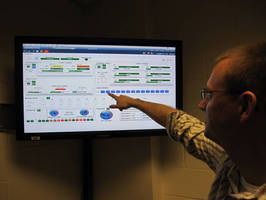 Upgrade programs for material handling systems, facilities, & operations Grand Rapids, Mich. (March 23, 2010) -Dematic Corp., supplier of logistics systems for the factory, warehouse and distribution center, has introduced a suite of modernization products and services designed to increase productivity and reduce operating costs. The offering includes a wide variety of solutions arranged in three...
Read More »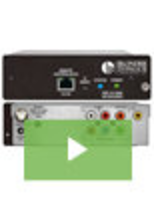 Blonder Tongue Laboratories provides ISO 9001:2015 certified electronic contract manufacturing services at our on-site lab. We specialize in video distribution, fiber optics, and communications but have a variety of services available to bring your products to market. See our video to learn more.
Read More »