LEHIGH VALLEY, Pa. - Air Products' (NYSE: APD) Freshline® solutions can help meat processors improve productivity, increase product yield, and lower costs while producing high-quality products. The company will highlight its portfolio of technology and equipment for freezing, chilling, mixing, forming, and more at this year's AMI Expo in Dallas, Tex., from May 1-3. Among the company's...
Read More »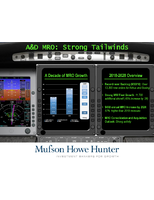 Check out this overview of the Maintenance, Repair and Operations (MRO) segment of the Aerospace and Defense (A&D) industry along with the factors impacting its continued growth.
Read More »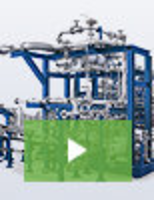 Aerzen is firmly established as a global leader in compressed air, gas, and vacuum solutions. Our reputation as an industry leader is built on consistently delivering innovative products that are at the cutting edge of technology. To learn about the industries finest blowers and oil-free and oil-injected screw compressors, see our video.
Read More »