The Dow Chemical Company today announced UCON(TM) OSP base fluid technology played an expanded role in a breakthrough performance of the OAK Racing team in the 6 Hours of Silverstone race, part of the Intercontinental Le Mans Cup. Building on the successful use of transmission fluid in the famed 24 hours of Le Mans in June, OAK Racing's stable of race cars used both motor oil and transmission...
Read More »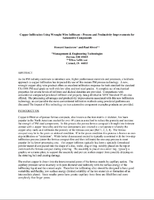 A comprehensive exploration of a new wrought copper alloy wire used in powder metallurgical infiltration methods.
Read More »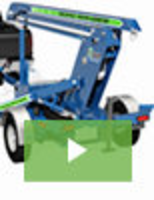 Providing adequate fall protection is always a critical consideration and one that in many cases can be difficult to ensure. The new Mobile Fall Protection Unit is designed to facilitate positive fall protection in applications that would typically be difficult or impossible to provide with standard methods. To learn all about the advantages and convenience, see our video.
Read More »