The Dow Chemical Company today announced UCON(TM) OSP base fluid technology played an expanded role in a breakthrough performance of the OAK Racing team in the 6 Hours of Silverstone race, part of the Intercontinental Le Mans Cup. Building on the successful use of transmission fluid in the famed 24 hours of Le Mans in June, OAK Racing's stable of race cars used both motor oil and transmission...
Read More »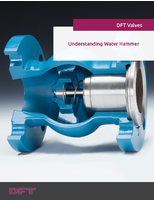 DFT Inc's engineers have been working with professionals in a range of industries for decades, helping to identify and resolve the underlying causes of water hammer. In this eBook you will learn about many of these common causes, how they impact your system and some of the basic changes you can make to eliminate them. In this eBook you will learn: What causes water hammer and why it is such a persistent problem. The role design plays in reducing the risk water hammer poses to your system. DFT's professional recommendations for coping with water hammer.
Read More »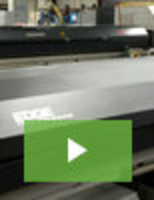 For precision and value that sets the standard for quality and craftsmanship, EGS Production Machining is the source for precision and value. Our extensive capabilities and dedication to customer service allow us to deliver the optimal manufacturing solution. See our video to learn more.
Read More »