Atrial Fibrillation (AF) burden statistical package, available on ambulatory cardiac monitor, accurately assesses severity of patient's AF over extended period. It uses beat-to-beat independent and concurrent analysis of rate, rhythm, morphology, and p-wave abnormalities to automatically capture symptomatic and asymptomatic AF episodes. Patients can wear discreet monitor for days or weeks, before...
Read More »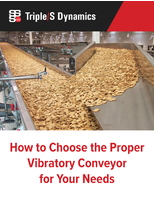 At Triple/S Dynamics, our goal is to match every single client to a conveyor system that meets their unique needs. This guide aims to provide information on the different types available to help you make the best decision.
Read More »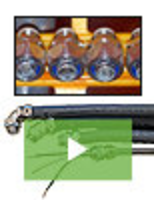 Anamet Electrical's 316 Stainless steel SEALTITE® fittings and UL-listed cord grips protect sensitive wiring components from fluids, corrosive contaminations, bumps, and abrasions with a steel core and liquid tight conduit jacket. Check out this video to learn more.
Read More »