Models OWS 20 and OWS 50 coalescing oil separators run at 20 and 50 gpm, respectively and meet commercial and industrial requirements. High-efficiency oleophilic coalescing inclined honeycombed plates and RGF's micro-matrix oil coalesce are used together to ensure optimum oil removal. Devices are housed in steel-reinforced, molded polypropylene vessel with resistance to extreme climatic...
Read More »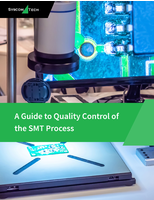 The printed circuit board (PCB) manufacturing process begins with cutting-edge equipment capable of accurately picking and placing up to 40,000 components per hour. This innovative equipment keeps error rates extremely low, and those defects that do occur are quickly caught by sensitive laser and optical inspection equipment.
Read More »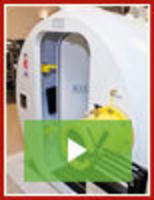 Tekna is a leader in Monoplace and Multiplace Hyperbaric Chambers for Hyperbaric Oxygen Therapy (HBOT), offering products that set the standard for quality and innovation. Our new 7200 series of multiplace chambers is a state-of-the-art system that integrates advanced engineering with a plethora of features and options making it the industry's premier HBOT system. To learn more, see our video.
Read More »