Models OWS 20 and OWS 50 coalescing oil separators run at 20 and 50 gpm, respectively and meet commercial and industrial requirements. High-efficiency oleophilic coalescing inclined honeycombed plates and RGF's micro-matrix oil coalesce are used together to ensure optimum oil removal. Devices are housed in steel-reinforced, molded polypropylene vessel with resistance to extreme climatic...
Read More »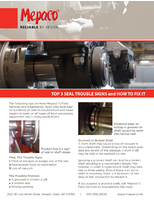 If ignored, broken seals can lead to a loss in production and equipment shut down. For more information on seals and seal repairs, download now.
Read More »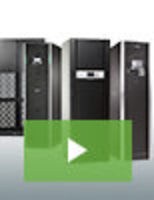 At 3Sixty Mission Critical, we specialize in maintaining the performance and uptime of our customer's mission-critical applications. Our services are comprehensive and designed to take on the entire burden of maintenance. Our "UPS as a service" is just another example of how we develop out of the box solutions to help our customers operate more efficiently; see our video to earn more.
Read More »