Models OWS 20 and OWS 50 coalescing oil separators run at 20 and 50 gpm, respectively and meet commercial and industrial requirements. High-efficiency oleophilic coalescing inclined honeycombed plates and RGF's micro-matrix oil coalesce are used together to ensure optimum oil removal. Devices are housed in steel-reinforced, molded polypropylene vessel with resistance to extreme climatic...
Read More »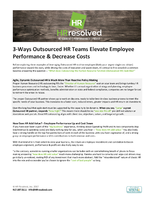 Is outsourcing your HR department the right call for your company? This white paper explores various factors for you to consider.
Read More »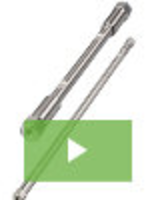 Jordi Labs provides materials solutions that set the standard for innovation and quality. Our line of GPC and GFC columns are on the cutting edge of precision manufacturing and a result of our uncompromising commitment to quality and customer service. See our video to learn more.
Read More »