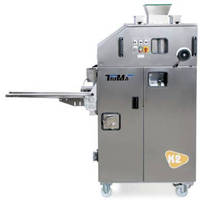 Can be used as stand alone divider rounder or for example with a shaping table. German Design and Manufacturing - take advantage of the attractive record low Euro/USD-  exchange rate and call us immediately.                          Weight ranges available: 1.1 oz to 3.0 oz 1.25 oz to 3.2 oz 1.4 oz to 3.5 oz 1.6 oz to 3.9...
Read More »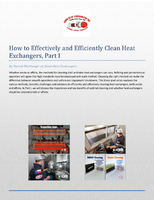 An introduction to a three part series about the importance, benefits, and methods of cleaning heat exchangers.
Read More »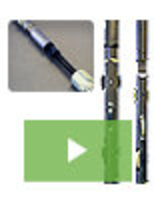 For over 35 years our Wheeled Rod Guide Couplings, have been at work in oil fields across the globe. Our products are engineered to extend the service life of sucker rods and tubing, delivering cutting-edge innovation that enhances oilfield operation, maximizes output, and enhancing overall operations. To learn about the advantages of using Wheeled Rod Guide Couplings in your wells, see our video.
Read More »