Features stable bubbles with expansion rates in excess of 830:1. Available for vertical or horizontal installation with single or paired mounting capabilities. Includes foam generator, designed to aerate high expansion foam with no moving parts.
Read More »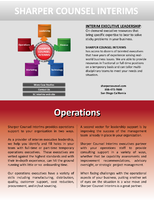 This paper from Sharper Counsel Interims explores the ways in which strong operational leadership can provide support to companies in order to guide them through tough and complicated problems.
Read More »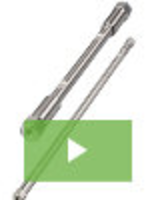 Jordi Labs provides materials solutions that set the standard for innovation and quality. Our line of GPC and GFC columns are on the cutting edge of precision manufacturing and a result of our uncompromising commitment to quality and customer service. See our video to learn more.
Read More »