Features stable bubbles with expansion rates in excess of 830:1. Available for vertical or horizontal installation with single or paired mounting capabilities. Includes foam generator, designed to aerate high expansion foam with no moving parts.
Read More »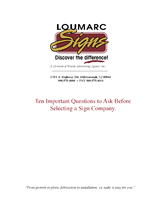 This white paper outlines 10 questions that should be asked when selecting a sign company, eliminating some of the guesswork from making the best choice for your branding and signage needs.
Read More »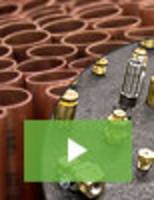 As a trusted manufacturer to customers across a broad range of industries, Key Gas Components is a premier provider of CNC machining and tube fabrication. Our entire organization is quality driven and customer-centric, with broad-based manufacturing capabilities that can accommodate the most challenging requirements. See our video to learn more.
Read More »